I've been on vacation this past week, and have another week and a half to look forward to. We're at a lake house in PA with family and it's been magic! So this edition will be a quick one…
My friend Tavarus Hogans gave me the idea to include a little summary of each edition, so here goes.
Inside this Sunday
Consider your content AND your audience when designing any kind of training course.
I'm reading about the effect of COVID on the housing market and sage advice from the Queen of Sextech.
I'm working on zeroing in on your transformational goal as the key to unlocking the Learning Culture Flywheel.
I'm thinking about radical candor.
Let's dive in.
What is the best approach for designing a training course?
Learning experience design and course design are two important pathways to the same outcome. You need to walk both.
I had a great Twitter conversation with another friend, Robbie Crabtree (he's a great follow on Twitter). You can read the full back-and-forth here, but the question was, what is the right approach to designing an online course?
Robbie was arguing expertly (he's a former trial lawyer, so I was up against it) for the goal of an online course being the improvement of a specific skill, rather than a larger life change that can be hard to measure.
I responded saying that the goal should be the larger transformation. The improvement of the skill is the means to achieving that goal.
Thanks to input from others (i.e. the magic of Twitter) and a night's sleep, we realized we were really talking about two ways to achieve the same outcome – an excellent online course needs best in class course design AND learner experience design.
Take the Write of Passage course that I've been writing about the past few weeks.
The course design is laser-focused on improving your online writing skills. The learner experience design looks at how to help you connect with your larger life transformation. In Write of Passage, assignments are all geared towards helping you find your voice as a writer.
YOUR voice.
For some the higher purpose of writing online is to quit their job and go full-time building their own brand. For others it's to improve their career through new opportunities for promotion or new jobs. For others still, it's a way to share their ideas and observations with the world.
Publishing online is the common means to achieve these dreams.
As Brandon Toner said in reply to our conversation, "skills can be developed, passion must be inspired." You need to consider both in designing any learning experience.
This conversation got me really excited as it touches on three components of the Learning Culture Flywheel.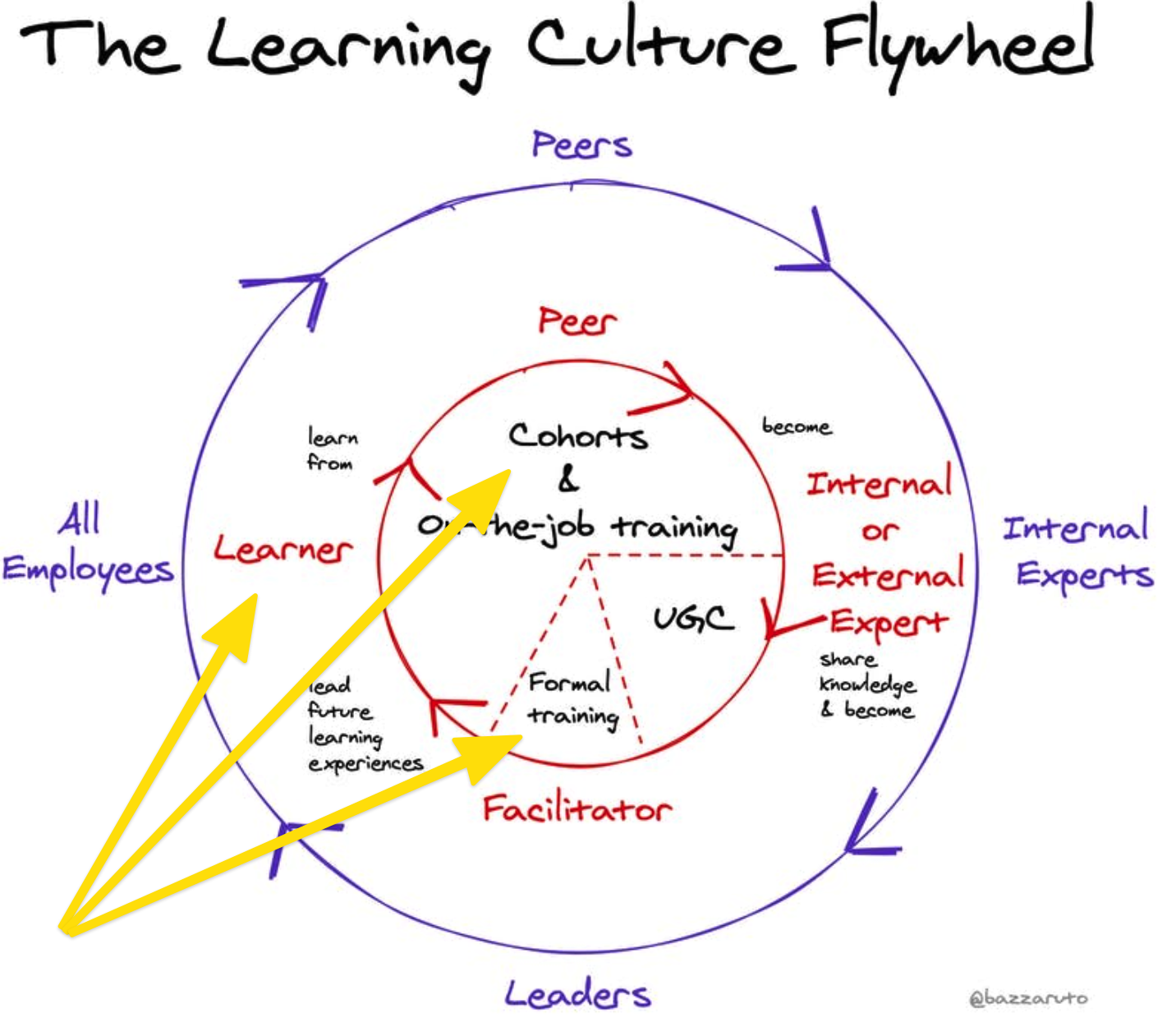 Stay tuned for a lot more Flywheel content as we pilot this concept with two clients heading into Q4.
Until next time, stay safe.
Andrew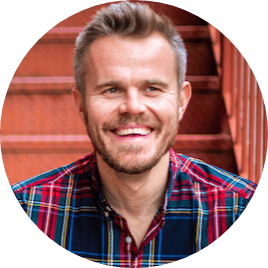 P.S. If you enjoyed this week, please think of one person who might also and smash that forward button. Thank you! ?
---
MOST CLICKS
Ahead by 50% more clicks last edition was my reflection on the decisions that led me to a life in America.
---
I'M READING
?Are people fleeing the cities for greener suburban pastures?
Jill and I have been looking at houses in the suburbs. Right now it feels like everyone is, with prices ballooning.
But Zillow has the data to answer this question definitively and so far, it doesn't look like there is a divergence between urban and suburban markets. What they actually see is a seller's market in both, which tells me that COVID-19 is more a forcing function for people to make any change, whatever that change looks like.
Another interesting trend here is that we (meaning ALL OF US in the world!) were on lockdown for months. All the decisions and moves that are usually made in those months are being crammed into a shorter timeframe, hence wild housing prices. It will be interesting to see how this pans out.
?Trust your team
This sage advice from the British entrepreneur Cindy Gallop really vibed with me. Emphasis added is mine.
"There is a formula for success in business, and it goes like this: You set out to find the very best talent in the marketplace, and then give them a compelling and inspirational vision of what you want them to achieve for you and the company. Then you empower them to achieve those goals using their own skills and talents in any way they choose. If, at the same time, you demonstrate how enormously you value them, not just through compensation, but also verbally, every single day, and if you enable that talent to share in the profit that they help create for you, you'll be successful. It's so simple, and virtually nobody does it, because it requires a high-trust working environment, and most business environments are low-trust. In order to own the future of your business, you have to design it around trust."
Read more brilliant wisdom from the Queen of Sextech.
---
I'M WORKING ON
?The Learning Culture Flywheel
Piloting the Learning Flywheel concept is underway with one client and it's getting really exciting. We are working on a printed participant guide which will be shipped to people's homes to guide them through a 6-week sprint. Helping them connect the skills they're going to practice with their larger transformational goal is a key function of the guide.
✍️Writing
Super excited to announce another guest post on our blog, this one from my brother Stretton! In his debut, he tackles a subject he's learning rapidly (talent development) by applying lessons from another subject he's learning rapidly (being a dad).
Click here if you'd like to write a guest post – and let us know what you have in mind!
?Shout Outs
I had the pleasure of speaking with Ramses Oudt (another serendipitous Twitter encounter) and he was kind enough to include one the past editions of this newsletter in his excellent Sunday School Newsletter.
We talked about the theme of this edition, and something we both strongly believe – helping your people connect with their higher transformational goals will unlock the passion that will turn them into lifelong learners.
Read more of Ramses ideas on lifelong learning, philosophy and systems thinking.
---
I'M THINKING ABOUT
"A hallmark of a healthy creative culture is that its people feel free to share ideas, opinions, and criticisms. Lack of candor, if unchecked, ultimately leads to dysfunctional environments". — Ed Catmull, President of Pixar.
This email newsletter was originally shared with subscribers on August 23rd, 2020. To receive the latest newsletters twice a month, sign up below!