Good morning my friend!
Inside this Sunday:
I'm reading about three pipe problems.
I'm working on the future of education and communication.
I'm thinking about The Dip.
This is the 50th issue of this newsletter! And my son's 1st birthday was on Monday – happy birthday Leo! I wonder how many more of these until he can guest write one.
I posted this on Twitter last week.
Course creators who take their work seriously will put in the extra effort to ensure it's well presented
— Andrew Barry ? (@Bazzaruto) March 16, 2021
It stirred up quite the debate about substance over form – check out the comments.
Three friends and I fired up a Clubhouse room later in the week to continue the discussion. We had about 20 people stop by to listen in.
(I could stop there, because how cool is that? From Twitter, to live social audio, to debate an interesting topic… but I digress).
We reached an interesting conclusion: substance is table-stakes these days when it comes to learning. You absolutely need to deliver transformational experiences.
But production quality matters when it comes to capturing and keeping attention.
And production quality doesn't just mean cinematic video and beautiful slides. It's also about scripting a flow for your live sessions. Managing the mute button. Monitoring the chat. Using breakout rooms strategically. Knowing how to engage your audience.
All these subtle skills matter, and form part of the toolkit of being a Superstar Teacher.
Until two weeks, come join me on those socials (@Bazzaruto on Twitter and Clubhouse)
Andrew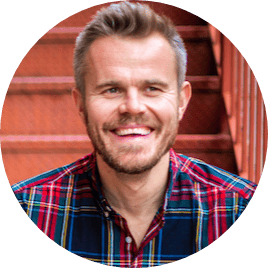 p.s. my outtakes are better than my actual YouTube videos.
---
MOST CLICKS
With almost 3x the clicks of the next most popular link, my article on being a Superstar Teacher really seemed to resonate.
---
I'M READING
A Three Pipe Problem
This week I revisited my notes from Maria Konnikova's excellent conversation on Shane Parrish's podcast. She wrote a book on how to think like Sherlock Holmes and in the podcast, she talks about this approach to problem-solving.
"This is quite the three pipe problem"
Whereas another detective might jump right in to start trying to solve the problem, Holmes would first smoke the proverbial three pipes (or in his case, three actual erudite pipes) as a way to step back and reflect. This would help him see the full picture and let his mind work on where the solution may lie. Maria found hundreds of studies on creativity to back this insight up.
I've been "smoking the three pipes" this week as I finalize the ODCC curriculum, and while it doesn't always feel like progress, it's provided massive clarity as I look back on my work at the end of the week.
---
I'M WORKING ON
How Did You Learn That? (Podcast)
In ep 18 I chatted to Nat Eliason, writer and founder of Growth Machine. We explore self-directed learning and tease out some of the ways that played into his journey like the far transfer of skills, constructing your own curriculum, learning out loud, and proof of work.
In ep 19 I chatted to Devin Lewtan, an engineer at Clay and host of the wildly popular Clubhouse series, NYU Girls Roasting Tech Guys. Another one who followed a non-traditional learning path, we talk about the future of human-computer interaction, women in computing, and the interesting concept of repeating the same story to see how people react to it as a way to find idea-market fit.
The Weekly Teach (YouTube Series)
In our eighth video, I outline my summary of Small Giants, Bo Burlingham's excellent book on companies that choose to be great and not big. This book is more than meets the eye. It's spawned a world-wide community and I realized why as I was reading it. It's more than a business book, it's a book about life.
Watch The Business Book That Taught Me About Life
---
I'M THINKING ABOUT
"The early hours of trying something new are always challenging, but a little persistence can result in huge increases in skill." – Josh Kaufman
How have you gotten over The Dip recently when learning something new?
This email newsletter was originally shared with subscribers on March 21st, 2021. To receive the latest newsletters twice a month, sign up below!