Hello, my friend.
Inside this Sunday:
I'm reading about small giants.
I'm working on content, content, content.
I'm thinking about what you can teach others.
There is a school of online courses that promise to sell you your dream life.
They often contain words like "secret", "exclusive", and "VIP" and are 'taught' by men in crisp suits with french cuffs driving Lamborghinis.
And they don't even pretend to care about your transformation.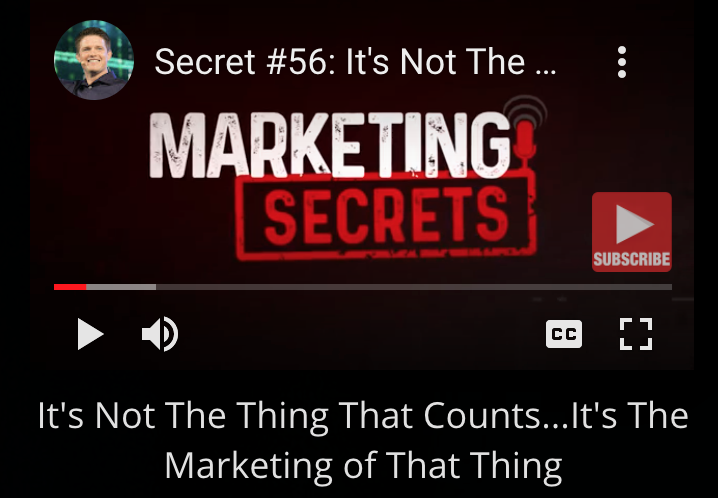 By the way, if you're one of my many subscribers in corporate training roles, you may be wondering what this has to do with you. To me, there is no difference between the marketing funnels, tripwires, and evergreen webinars of the "How to Make $10M" swindlers and the bells and whistles we sometimes put on training courses to encourage completion.
In both cases, the focus is fundamentally on the wrong thing.
The only focus should be a relentless one on student transformation.
I was running a Course Creator Q&A on Clubhouse last week and my session was right after this one.
The title of this room says it all.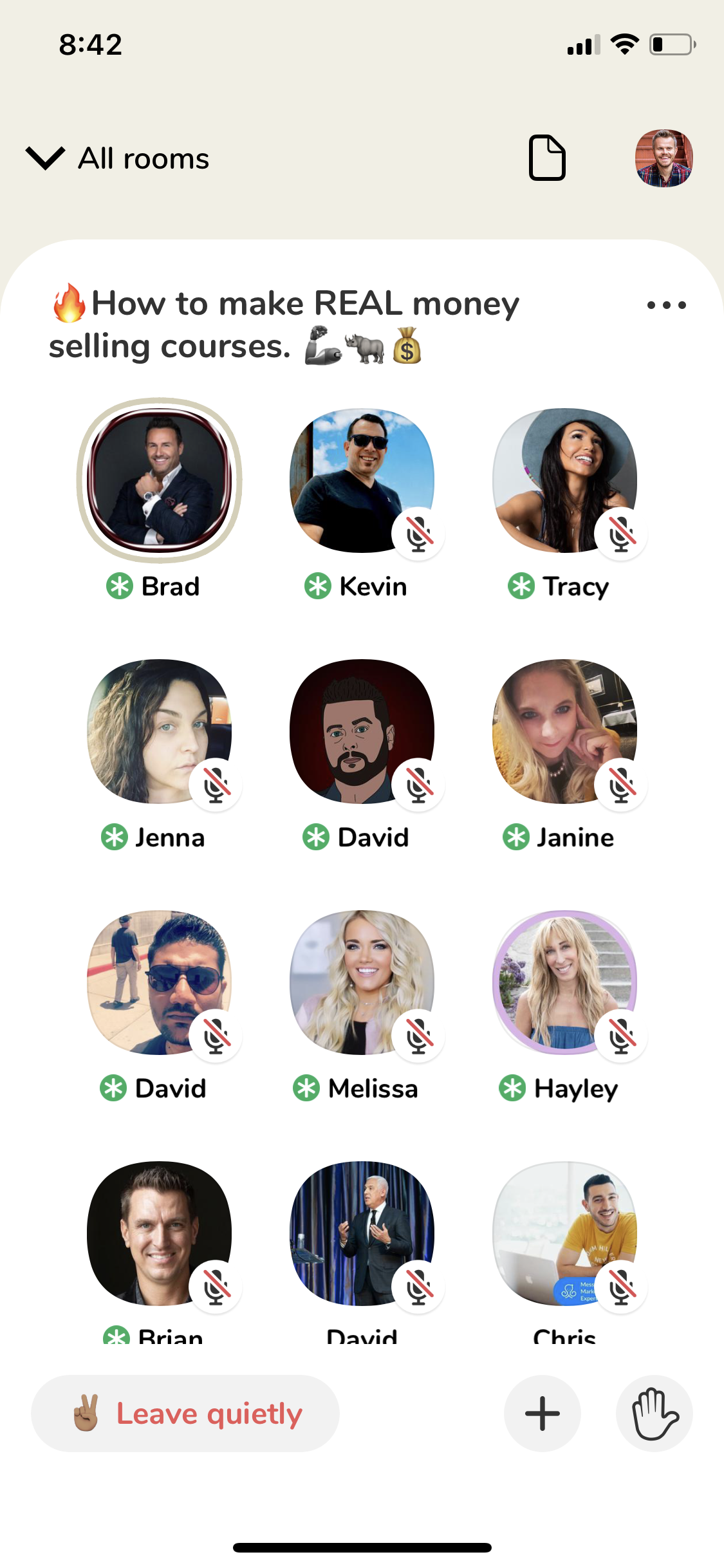 I listened in for a bit until the cringe got too much to bear and it was time for mine.
Thanks to the audience of Erik Torenberg, we had over 300 people join and the energy was completely different. You could feel we were in an audio room of teachers. I had so many people preface their questions by thanking me and saying they felt like they'd found their tribe. More than a few called it serendipity.
There is a movement afoot, where thanks to the pandemic we are seeing new platforms built every day that make it easier to gather and learn online.
As these platforms enable more teachers to come online to share their expertise, we're going to see more people focusing on student transformation, drowning out the drivel that marketing experts squeeze into their snake oil.
We're going to see more Transformational Online Courses (TOCs) and I cannot wait.
See you in two weeks,
Andrew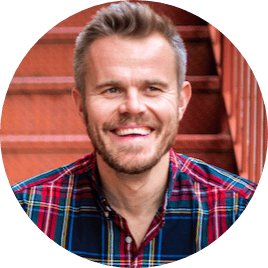 p.s. if you have an iPhone and want an invite to Clubhouse, let me know! I have a few more left.
---
MOST CLICKS
Very happy that my friend Deepu's article on how Peloton works was the top click from the last newsletter!
---
I'M READING
Small Giants
I recently finished up the excellent book, Small Giants, by Bo Burlingham, recommended to me by a reader, Steven Wilkinson. It's a book about companies with soul. Big, profitable companies that somehow feel small. Companies that are totally in sync with their market, their people and the world around them.
I found it inspiring to reflect on the common traits these companies have and think about how to apply them to my companies. If you substitute "company" for any project you're working on, be it in your family or at your job, the secret to success comes down to "caring for people in the totality of their lives."
Here are nine takeaways I found most practical:
Make people feel like you're on their side

Danny Meyer describes it as having "an intense, nearly neurotic interest in seeing people have a good time". Be a day maker.

Get good at saying no

By the time you realize the project has become too big, you're already out of your depth.

Build community

Strong community rests on three pillars – integrity, professionalism, and direct human connection.

Create a common language

Give things a name. Recently I've been giving talks about The 3 Ps of TOCs, and this creates a shared vocabulary for people who follow my work.

Create a culture of intimacy

Imbue your project with a higher purpose and make it a constant presence, remind people in unexpected ways how much they're cared for, and prioritize trust and mutual respect in all relationships.

Pay attention to gross margin

In business, but also in life, it pays to focus on doing more with less. Guard against going for volume at the expense of profitability.

Maintain focus

As one founder said, running a company (or your life) is like "you're sailing down a river with many tributaries running off. Yes, you pause to consider each tributary and whether it is part of your voyage, but keeping you on course is the knowledge of where you want to be at the end of the trip."

Estate tax

Sobering advice: no matter how big your company or current project is, get counsel and an estate plan as quickly as you can.

Mojo

A business or a project has a certain vibe, and that vibe comes from the person leading it. Have a clear idea of what life has to offer at its best in terms of exciting challenges camaraderie, compassion, hope, intimacy, community, a sense of purpose, feelings of accomplishment. Ensure you and the people you work with can get this regularly. And remember that relationships are fragile and depend on a level of trust and intimacy that's easily lost.
---
I'M WORKING ON
On Deck Course Creators
I've been interviewing candidates for two weeks now and I am blown away by the passion and excitement of these true teachers. I've learned about courses on coding and productivity taught by practitioners with 2M YouTube subscribers. Personal finance applied to travel. Hairstyling for women with curly hair. It's been amazing. I am so bullish on the future of this industry. Just imagine when companies in regulated industries start discovering all the amazing indie course creators out there…
How Did You Learn That? (Podcast)
In ep 14 I chatted to Gareth Graham, the South African founder of Frenzy Kitty Games, a designer of role-playing games (RPGs) for adults. It was absolutely fascinating to learn about the mechanics of game design, and how similar Gareth's creative process is to mine when writing.
In ep 15 I chatted to Marianna Phillips, an artist who thinks deeply about the intersection between art and science. We explore the creative process in a way I've never looked at it before, covering everything from capturing ideas to creating productively and how to get unstuck in between.
My YouTube Channel
Two more videos are up!
In our third video, I discuss the importance of having core values for your online course. I use the 4 values I am using for the On Deck Course Creator Fellowship as an example.
In our fourth, I share my reflections from my 2020 Annual Review (which I did overlooking the gorgeous Candlewood Lake in Connecticut). Seven lessons in all that have had a major impact on where I am now.
---
I'M THINKING ABOUT
I asked this last week and got some great answers. So I'm doing it again – what can you teach someone that can make their life or business better?
This email newsletter was originally shared with subscribers on February 21st, 2021. To receive the latest newsletters twice a month, sign up below!