Inside this Sunday:
I'm reading about teaching creativity.
I'm working on Learning Culture content.
I'm thinking about highlights from San Diego.
Time for some changes to freshen up this newsletter!
Would you mind taking 30-seconds to tell me what you'd like to read from me moving forward?
Enjoy your Sunday, see you in two weeks ✌️
MOST CLICKS
The most popular link two weeks ago was my new Learning Culture Newsletter. Give it a read and subscribe to get new issues as soon as I hit publish.
I'M READING
Teaching Creativity
I was skeptical when I first read that a team of professors from Ohio State University, led by Angus Fletcher, had figured out a way to teach creativity.
But the more I dug into it, the more it made sense.
It starts with recognizing that we are all creative.
Creativity is too often thought of within narrow bounds: visual artistry, book authoring, musical talent.
But creativity is also present in things like problem-solving, visioning, and managing teams.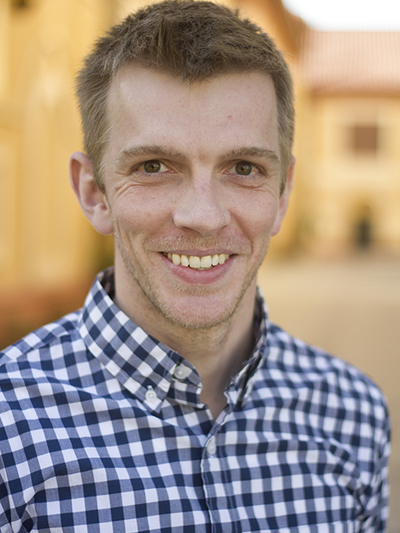 "Creativity isn't about guessing the future correctly. It's about making yourself open to imagining radically different possibilities.

When you do that, you can respond more quickly and nimbly to the changes that do occur."

– Angus Fletcher
The new method Dr. Fletcher and his team came up with can be broken down into three categories of narrative techniques:
World-building – e.g. pretend all your customers are like your most unusual customer. How would that change your business? What would you do to survive?
Perspective-shifting – e.g. use the solution a colleague of yours applied to one problem, to attempt to solve a new problem.
Action-generating – e.g. what if you woke up tomorrow to find a new competitor in your space? How would you respond? What would your exact actions look like?
The team has piloted these ideas with the U.S. Department of Defense, Fortune 50 companies, and schools, and the work is developing.
If you read some of the exercises they've run, you might find them counter-intuitive, even weird.
I did.
That's why I'm excited for the potential of this new approach.
👉Read the full study in the Annals of the New York Academy of Sciences.
I'M WORKING ON
The Learning Culture Podcast
We've released 2 new episodes for you to enjoy!
Robbie Crabtree, on The Art of Performance to help you deliver epic live sessions on Zoom.
The Fifth Discipline, part 1 of my audio essay summary of the incredible book by Peter Senge.
Please take a moment to follow and subscribe so you don't miss the next episode.
🌟 Open on Apple or Spotify on your phone to leave a rating!
The Learning Culture Letter
I sent out two new issues:
The Four Horsemen of the Work Culture Apocalypse – calling out the common enemy we're fighting.
What Is A Learning Culture Anyway? – defining learning culture through three key lenses.
👉 Click here to subscribe for the latest on learning culture.
I'M THINKING ABOUT
I just got back from San Diego, where I was speaking at the annual ASU+GSV Summit. I got to speak on two topics I'm particularly focused on right now: Learning Culture and the intersection of the creator economy and corporate learning (more on that last one coming soon!).
It was also an epic opportunity to meet and catch up with Internet friends I've made over the last two years. Here's a little compilation of some highlights.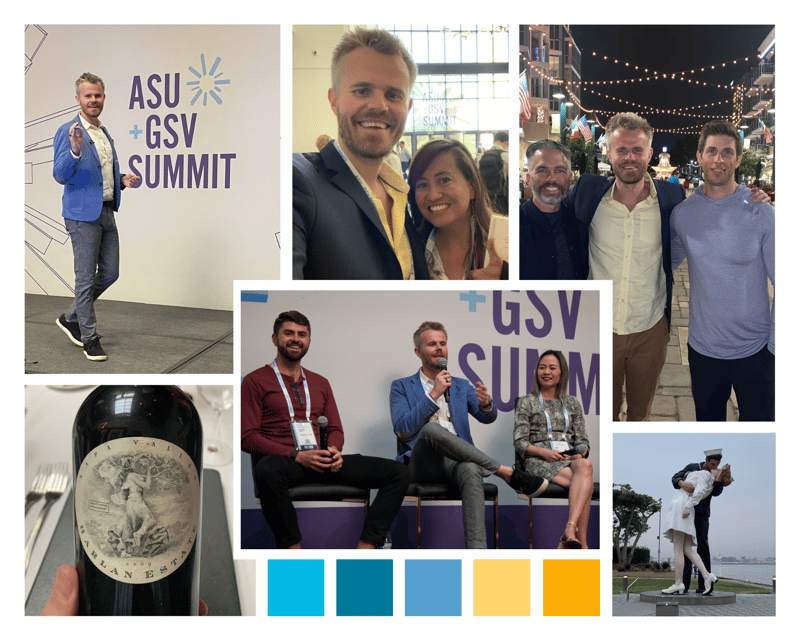 (p.s. that's a 2009 Harlan Estate Bordeaux Blend courtesy of Emmy Sobieski 😉)
This email newsletter was originally shared with subscribers on April 10th, 2022. To receive the latest newsletters twice a month, sign up below!