Good morning!
We crossed 1,000 subscribers! You're one of 1,022 curious humans receiving this today.
Inside this Sunday:
I'm reading about mindful concentration.
I'm working on my new course and conversations about The Creator Economy.
I'm thinking about what insight you'd like to develop.
Growing up in South Africa we had this curious phenomenon called Tall Poppy Syndrome. I distinctly remember pretending not to know something so as not to make others feel stupid for not knowing it.
You don't want to outshine others.
I'm not sure if everyone did this, but there was definitely a prevailing attitude of not wanting to outshine others.
It's not just a South African thing either. In academics and religion, it's bad form for professors and clergymen to be brilliant, because it outclasses your colleagues. Alan Watts jokes that professors in social gatherings don't talk about philosophy for this reason. Instead, they talk about the politics of academics. He calls it Studied Mediocrity.
Dressed up in its Sunday best, it comes across as humility. It also has an extreme dark side: sandbagging, feigning, even hustling. In the middle of that spectrum can exist other reasons too: lack of confidence, embarrassment at being appreciated, or not wanting others to take advantage of your brilliance.
Who are you not to be brilliant?
For years I thought this was the way to live: don't outshine others.
Until I realized that the absence of light is really just darkness.
The author (and former presidential candidate) Marianne Williamson captures it brilliantly when she writes:
"Your playing small does not serve the world. There is nothing enlightened about shrinking so that other people won't feel insecure around you. We are all meant to shine, as children do. We were born to make manifest the glory of God that is within us. It's not just in some of us; it's in everyone. And as we let our own light shine, we unconsciously give other people permission to do the same."
So let me ask you: what are you brilliant at?
See you in two weeks,
Andrew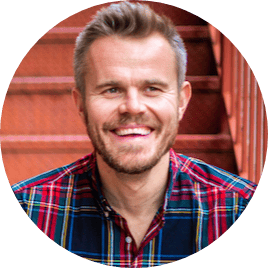 P.S. I launched a course on Tuesday! Find out more below or grab one of the 7 remaining early bird slots!
To celebrate being a subscriber of this, my 62nd edition of the newsletter, you can get an additional $62 off with the coupon code CURIOUSLION62.
---
MOST CLICKS
Miles ahead last time was the Learning Flywheel pivot we've leaned into as a company.
Hit reply if you work in talent development and want to know how this might look in your organization.
---
I'M READING
Mindful Concentration
I came across this deeply resonating article by the Vietnamese Buddhist monk and activist, Thich Nhat Hanh. Written in 2010 and published on the excellently named Lion's Roar website, it explores the practice of mindful living.
From happiness, to being present, it covers a wide range of topics in the simplest description of meditation I've read in a while.
One passage stood out to me for the promise it holds for finding flow, echoing the idea of Gumption I've written about previously.
"Another source of happiness is concentration. The energy of mindfulness carries within it the energy of concentration. When you are aware of something, such as a flower, and can maintain that awareness, we say that you are concentrated on the flower. When your mindfulness becomes powerful, your concentration becomes powerful, and when you are fully concentrated, you have a chance to make a breakthrough, to achieve insight."
Read the full article for more insights in your own quest for mindfulness
---
I'M WORKING ON
A Course of Action
I launched a new product on Tuesday. For those of you not on my TOC email list, I had been building up to the launch last weekend. On Tuesday I hosted a live event to soft launch my course. 36 people attended to find out more. 20 of them bought on the spot!
We went on to do over $8,000 in sales in 3 days without any marketing.
Bear in mind, the course doesn't exist yet.
With this validation though, I'm excited to start building it.
I know it's going to be something truly special and I can't wait for the early supporters to get their hands on it.
To celebrate being a subscriber of this, my 62nd edition of the newsletter, you can get an additional $62 off with the coupon code CURIOUSLION62.
How Did You Learn That?
In ep 42, I compared notes with a fantastic reporter, Kaya Yurieff, on The State of the Creator Economy. Kaya has been following this beat for a few years now and shares a comprehensive rundown in this conversation.
In Ep 43, I absorbed the erudite wisdom of former speechwriter to Generals and U.S. Secretaries and current Creator Whisperer, Justin Mikolay. I've already run a workshop with my team thanks to Justin's teachings, so you won't want to miss this one.
---
I'M THINKING ABOUT
"Anything can be the object of your meditation, and with the powerful energy of concentration, you can make a breakthrough and develop insight. It's like a magnifying glass concentrating the light of the sun." – Thich Nhat Hanh.
What would you like to develop insight about?
This email newsletter was originally shared with subscribers on September 8th, 2021. To receive the latest newsletters twice a month, sign up below!