Inside this Sunday:
I'm reading about living companies.
I'm working on the Learning Culture Summit (mainly)!
I'm thinking about Zoom meetings are modern seances.
Today I want to talk about a tough topic: layoffs.
The recent flood of lay-offs at startups is a siren call.
Ridiculous hiring sprints and flimsy growth papers over cracks.
Cracks become chasms without a strong culture.
What's going on now reminds me of the Dutch business executive and theorist Arie de Gues' book Living Companies. While working at Royal Dutch Shell, he and his team wanted to learn from companies that were older than Shell (100 years or more).
The average life span of a Fortune 500 company is less than 50 years, yet there are companies that have been in business for 200, 500, even 700 years: Dupont, the Hudson Bay Company, W.R. Grace, Kodak, Mitsui, Sumitomo, Daimaru
De Gues studied these extremes and came up with four shared personality traits that could explain the longevity we see in what he called living companies.
Conservatism in Financing

Money in hand allowed living companies to snap up options when their competitors could not.

Sensitivity to the World Around Them

Living companies were good at learning and adapting.

Awareness of Their Identity

Employees at living companies all felt like parts of a whole.
Managers in living companies were chosen mostly from within, and all considered themselves to be stewards of a long-standing enterprise.

Tolerance of New Ideas

They recognized that new businesses may be entirely unrelated to existing businesses and that starting a business need not be centrally controlled.
He discovered a profound sense of stewardship in living companies. Managers at these companies understood that sustainability meant handing the company over to a successor in at least the same health as they received it. To do that, managers had to let people grow within a community held together by clear values.
This goes far deeper than having values created by the founding team and splashed on the company website.
Values in living companies are shared values. The only way to create shared values is for people to adopt them willingly as their own. The only way for that to happen is to value them as people, not assets. To loosen control and let them decide. To shape a human community. To cultivate a healthy learning culture.
Enjoy the rest of your Sunday, see you in two weeks ✌️
p.s. when you're ready to dive deeper into Learning Culture, there are three ways I can help you:
Download our free eBook – chart the path to a new role: the Learning Culture Officer.
Join our Learning Experience – a live learning community to help you cultivate a Learning Culture at your company.
Work with our team – fill out a quick form to see if we can partner on taking your Learning Culture to the next level.
MOST CLICKS
Our very own Learning Culture Summit garnered the most attention last week.
As of Friday, May 6, 141 people have reserved a spot! We're less than 2 weeks away and the excitement continues to build.
I'd love it if you joined us as we bring the Corporate Learning and Creator Economy worlds together for two days of learning.
I'M READING
Living Companies
Expanding on the ideas I shared above, I want to explore more of the book Living Companies, specifically stewardship and how to create shared values. This informs much of our work around Shared Vision in our VASE Framework at Curious Lion.
De Geus identified four imperatives for any company looking to emulate the longevity of the companies he studied:
Value People, Not Assets
I've been reflecting on the voluntary nature of work. In most cases, market forces ensure that you're going to make a similar amount of money at a similar company. So what then keeps people at a company? It has to be more than money.
De Geus found that people are hired into a living company with the understanding that they are there to develop their potential. Money is not considered a positive motivator for top performance.
"In the living company, the essence of the underlying contract is mutual trust. Individuals understand that in exchange for their effort and commitment, the company will help them develop their potential."
Loosen Steering and Control
De Geus uses the metaphor of rose gardening to illustrate this point. If you want the largest and most glorious roses in the neighborhood, you prune hard. You reduce each rose plant to 1-2 stems, each of which you limit to 2-3 buds. This concentration of resources will likely produce some spectacular flowers by early summer. However, in unpredictable environments (frost, deer, pests), hard pruning risks losing everything. If you live in an unpredictable climate, you may want to try a "high-tolerance" approach, leaving more stems and buds on the plant. You may not grow the biggest roses on the block, but you will have increased the likelihood of producing roses not only this year, but also in future years.
It's fair to say all companies operate in unpredictable environments. The lesson, therefore, is to adopt a high-tolerance approach to mistakes, new ideas, and differing opinions.
"The organization must give people the space to develop ideas. They must have some freedom from control and punishment for failures."
Organize for Learning
In another fascinating nature metaphor, De Geus uses the example of birds, specifically titmice and red robins, to illustrate how organizations (as distinct from individuals) learn.
In the late 1800s, milkmen left open bottles of milk outside people's doors in Great Britain. Titmice and red robins would eat the cream that rose to the top of the bottles. In the 1930s, the British put aluminum seals on milk bottles. What happened? By the early 1950s, the entire population of titmice in Great Britain had learned to pierce the seals. The robins never did. Why did titmice gain the advantage?
A biologist by the name of Allan Wilson figured out that three conditions were necessary for an entire species to acquire skills to exploit the opportunities in its environment:
The members of the species must move in herds, rather than isolate in their own territories.
Some individuals must have the potential to invent new behaviors—new skills.
The species must have an established process for transmitting a skill from the individual to the entire community, not genetically but through direct communication.
Any company with 100s of employees is bound to have a few who poke around, learn new things, and innovate new ideas. But identifying and keeping them around is not enough. The company must enable them to regularly interact with others.
"It is very important for teams of disparate people to undergo intensive training together at regular intervals. Such an experience helps disseminate knowledge across an organization and brings together people from various cultural backgrounds and professional and academic disciplines."
This is exactly what we do with Cohort Learning Experiences for our clients.
Shape the Human Community
I've got one more nature metaphor for you.
A purely 'economic' company that hordes wealth expects obedience and thinks short-term is like a puddle of water– a collection of raindrops that have gathered in a static place. More raindrops are added, but in times of high volatility (temperatures rise), some evaporate too.
A living company, on the other hand, is like a river. A river may shrink or swell, but it takes black-swan catastrophes to make it disappear completely. Unlike a puddle, a river is never static. The drops of water are moving all the time with a common purpose, adapting to their environment. The river lasts many times longer than the drops of water that shaped it originally.
"A company, by initiating rules for the continuity and motion of its people, can emulate the river's longevity and power."
The core principles for shaping the human community are sharing economic wealth beyond an inner circle of managers and investors, developing a strong sense of purpose, and having succession plans for the continuity of the company.
Above all, people at living companies have a sense of "this is us". They are aware of the values they hold in common. This is the sense of belonging I describe in How Curious Lions Work, and Why.
This is what a Learning Culture looks like.
👉 Join the conversation on Twitter
I'M WORKING ON
The Learning Culture Podcast
We've released 2 new episodes for you to enjoy!
Andy Storch, on Owning Your Career in L&D to find fulfillment and joy in your career.
Anna Petosa, on Modeling Behavior in People Ops to attract and retain high-performing and happy employees.
Please take a moment to follow and subscribe so you don't miss the next episode.
🌟 Open on Apple or Spotify on your phone to leave a rating!
The Learning Culture Letter
I sent out one new issue:
Teaching Smart People How To Learn – how to use reflection and reason in a new way.
👉 Click here to subscribe for the latest on learning culture.
The Learning Culture Summit
We have an epic lineup of speakers for our brand new event.
👉 Learn more and reserve your spot
I'M THINKING ABOUT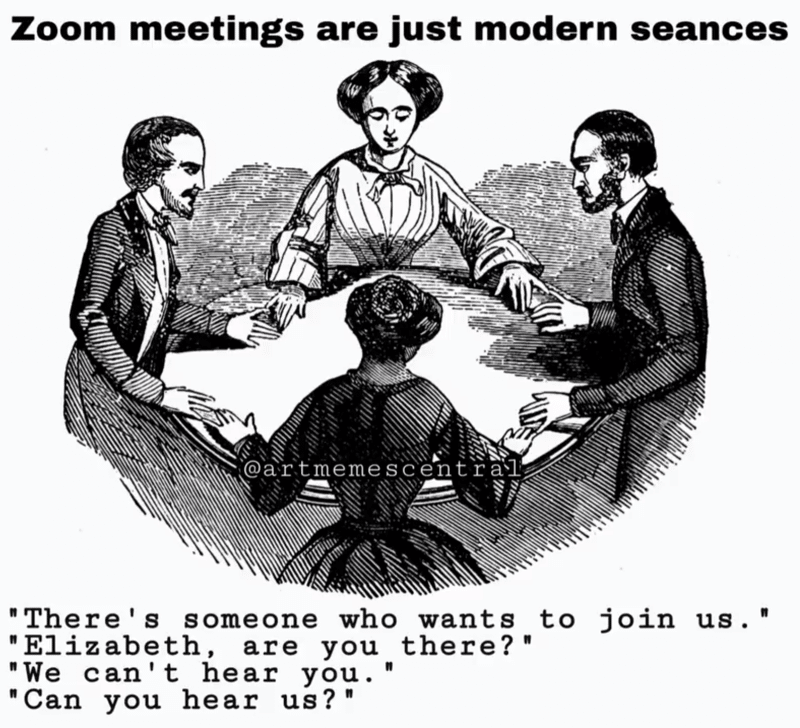 This email newsletter was originally shared with subscribers on May 8th, 2022. To receive the latest newsletters twice a month, sign up below!