I work odd hours now.
Every day before 10am is Dad time with Leo. Every evening contains a cocktail hour, where we imbibe a tasty beverage while spending time together as a family. I work more at night.
Having a newborn has contributed to this for sure.
But I haven't been any less productive. If anything, I'm more productive, writing more and making bigger decisions. I changed the way I work.
The time in lockdown has brought a new perspective. I'm thinking long-term more than before.
This has meant scaling back my lead generation service and doubling down on corporate training (Covid claims another credit – see below!). It has also meant more time with my family, witnessing every step of Leo's development first-hand with Jill.
If this experiment is working for me, can we as a society be more productive in less time?
I explore this question in a new article I finished writing on Thursday night:
So, change is the theme of this Sunday's issue. Changing how we work. Changing how we live. And of the utmost importance right now, as Tupac said, "chang(ing) the way we treat each other." Because "the old way wasn't working so it's on us".
I wrestled with how to respond to the "most vocal and sustained discussion in decades about the persistent, unjust treatment of Black Americans" (as my friend Courtney put it). Before writing this issue, I wrote about my own reflections on Twitter. Why publicly? To clarify my own thoughts. To admit to my own complicity. To encourage others to do the same.
In Around The Web below, I've included 4 ideas that acted like stepping stones to help me make the change I described earlier:
Recognize the pandemic as an opportunity.
Reduce the amount of commitments you make.
Find the thing you truly love doing.
Make a new commitment to do that thing in the greater service of others.
I hope it inspires you, too.
Till next time, stay safe.
Andrew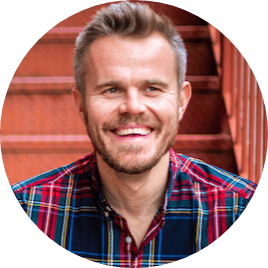 P.S. we're making steady progress towards the goal of 1,000 subscribers by the end of Sep ?. If you enjoy these emails, please share by forwarding this to a friend. Thank you ?
---
MOST CLICKS
Leading the pack for a second issue in a row is the article on the future of careers in an online world, this time on its own as most clicked.
---
AROUND THE WEB
☕️Covid Claims Credit (Again)
Back in April we talked about Covid-19 as a forcing function. I keep seeing examples of this. This week Starbucks announced that its closing 400 stores and expediting the roll-out of of its new "Pickup" store concept, powered by mobile ordering.
"We were already thinking about what does that future state look like in those metro areas?" a Starbucks spokesperson said. "Covid-19 has actually allowed us to accelerate the plans we already had on the books."
–> What plans has Covid-19 allowed you to accelerate? Hit reply and let me know!
✋Saying No To Say Yes
We all know time and money are finite.
Yet we treat our own time and attention as if it was infinite. I'm the worst. I've always had the attitude that I could do anything (everything) if I just tried hard enough. It's in our capitalist DNA. The irony, though, is that the most successful people are the ones who can say no.
"Economics teaches you that making a choice means giving up something." — Russ Roberts
I listened to Kevin Hart and Tim Ferriss discuss this on Tim's podcast this week: saying "no" in order to say "yes" to other commitments. (Starts at 29:55 if you want to skip ahead). This is the main reason Kevin Hart is so successful and how he never does anything halfway. Great listen.
–> What can you say no to right now that is no longer serving you?
? You Can't Compete With Someone Having Fun
Related to saying no to say yes, is the idea of choosing to do the things you really love. I am so much happier now that I am focusing more on Curious Lion and less on Leadstream. And it feels like a bottleneck has been unblocked.
This idea is best summed up in this quote I recently found from Jerry Seinfeld (emphasis added is my own):
"What Michael Jordan uses and what I use, is not will. It's love. When you love something, it's a bottomless pool of energy. That's where the energy comes from. But you have to love it sincerely. Not because you're going to make money from it, be famous, or get whatever you want to get. When you do it because you love it, then you can find yourself moving up and getting really good at something you wanted to be really good at. Will is like not eating dessert or something that's just forcing yourself. You can't force yourself to be what you have made yourself into. You can love it. Love is endless. Will is finite."

–> What do you love doing more than anything? Perhaps Covid has given you permission to pursue it. Reply and let me know!

✌️Commit to Being the Change
Back in August I took part in a writing course I wrote about a few Sundays ago. One of the assignments was to pull together a resources page to give people a better understanding of how you think. I ended up writing about my purpose (and that of Curious Lion): to enable others to reach their potential.
I have not done enough. That much is clear to me, and is something I'm working on (stay tuned for more details).
For another must-listen from Tim Ferriss on what you can do to be a positive change agent, check out his discussion with legendary basketball coach George Raveling.
–> What one thing can you do this week to make a difference in someone's life?
---
ON THE BLOG (ICYMI)
I finished up another mega-guide for corporate training. This is the exact process we follow to create online learning for our clients. It's the practical side of developing training, to complement my previous mega-guide about the theory of learning design.
Oh, and it comes with 28 pages of checklists that you can use in creating your own training – check it out here or click the image below and please share!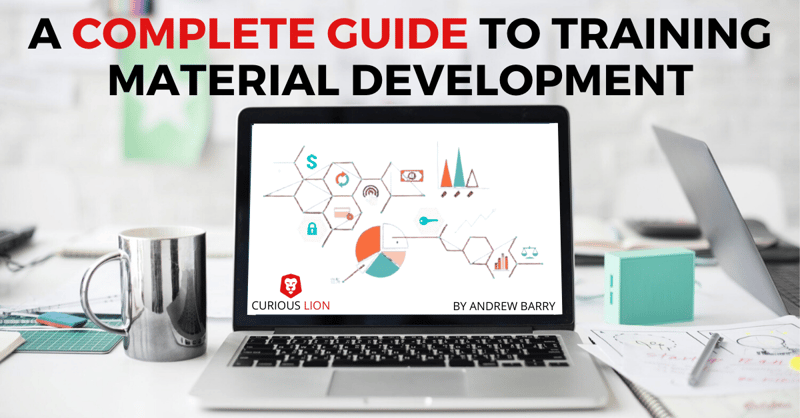 ---
I'M THINKING ABOUT
One of the hardest things in life is giving yourself permission to do the big thing you really want to do.
This email newsletter was originally shared with subscribers on June 14th, 2020. To receive the latest newsletters twice a month, sign up below!