Good morning!
Inside this Sunday:
I'm reading about leadership lessons from military history.
I'm working on my course creator journey.
I'm thinking about life as a mirror for our thoughts.
Have you heard of the Reticular Activating System?
If not, you'll start to hear about it everywhere after reading this.
That's how the RAS works.
The RAS is a complex network of nuclei located in the brainstem, between the brain and the spinal cord. It's a bit of a workhorse, responsible for:
pain modulation
motor & cardiovascular control
transitioning between sleep and consciousness
and most interestingly for today's newsletter, attention.
It achieves all this by transmitting instructions from your conscious mind to your subconscious mind.
You see, the RAS is the part of your brain that makes you see red Teslas everywhere after you've seen your first one.
You know that feeling, right?
You see something for the first time – fire hydrants in the suburbs – then you see them everywhere. You can't unsee them.
It's primal wiring. When we were roaming savannahs, our brains needed to know where food abounded and danger lurked. Because our brains can't possibly process all stimuli, it selectively filters out things that are unimportant.
So what's the point of this?
You can train your RAS to focus attention on what you want most in life.
You can manifest your dreams through the power of focused attention.
Let's say you have a big speech or presentation coming up. You want to do well because it's going to help you close a deal or get a promotion.
To train your RAS, focus on what a successful speech looks like. Really close your eyes and imagine yourself standing in front of your audience having just finished. What do you see? What is your audience doing? What are you hearing? What are you saying to yourself? What are you feeling?
Create a mental movie of how the future you desire plays out.
This is called setting your intent.
Thanks to the RAS, you are transmitting physiological (sights, sounds, etc.) and emotional senses (feelings) to your subconscious.
And thanks to Systems Theory, if you change one part of the system, the rest has to change.
Your brain is now wired to stay focused on the desired outcome and seek out stimuli to confirm and support the information in its subconscious.
Your brain is now wired to make that intent a reality.
Use the prompt at the bottom of this newsletter to give it a try, and let me know how it goes!
Till next time,
Andrew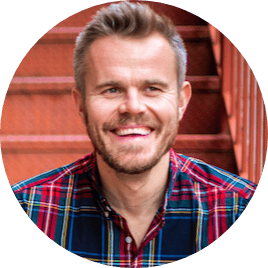 ---
MOST CLICKS
The most popular link two weeks ago was Li Jin's article on Superfans.
---
I'M READING
Leadership Lessons from Military History
I've been devouring the writing of Michael Hennelley and Thomas Hicks recently. Both, but especially Hennelley, draw inspiration from military history to share leadership lessons for modern leaders.
Here are four of my favorites:
---
I'M WORKING ON
My Course Creator Journey
Two weeks ago I told you I was getting back into writing.
Well, now I have something to show for it!
My essay chronicles my journey from KPMG Audit Facilitator to becoming the Course Guy in our little corner of the internet.
Click here to read it (12-min).
The writing also spawned a bit of a viral tweet this past week.
https://twitter.com/Bazzaruto/status/1417622400506675200?s=20
It's had over 200,000 impressions on Twitter so far. Goes to show, learning and building in public are worth it.
Private Group Coaching
I recently wrapped up a two-month program with six amazing course creators.
I've been coaching people like Ali Abdaal (watch his 75-sec review) for almost a year now and it's been fun helping people get unstuck and move the need in their course business.
I'm opening up a new group to start at the end of Aug/early Sep for up to five course creators.
If you want to take your course business to the next level, check out the details here.
How Did You Learn That?
In ep 36 I walked down the runway of luxury fashion with branding and communications consultant, Anne Muhlethaler. Anne's story is fascinating, working her way up from retail store clerk to become a key leader at Christian Louboutin. She is also a certified mindfulness teacher and 200H yoga teacher, so we explore this from her unique perspective as an entrepreneur.
In ep 37 I faced up to the wily Jarrod Kimber, cricket writer and all-around polymath of sports media. Jarrod is hysterical and had me laughing throughout our conversation.
The Power of Video
I got back into filming again last week.
https://twitter.com/Bazzaruto/status/1414660996300423171
It really is a challenging medium, but the leverage you create from a video is off the charts.
Speaking of videos, my friend Cam of Minimum Viable Video is running free workshops for those who want to get comfortable on camera and use video to close deals, get work, and connect with the right people.
His understanding of video is excellent, and his facilitation skills are world-class.
Check out these two workshops:
The Film Your First Video Workshop on July 27th
Video Pitching for Founders on August 3rd
---
I'M THINKING ABOUT
"Life is a mirror and will reflect back to the thinker what he thinks into it" – Ernest Holmes
This email newsletter was originally shared with subscribers on July 25th, 2021. To receive the latest newsletters twice a month, sign up below!