Good morning to you!
Inside this Sunday:
I'm reading about opportunities in education.
I'm working on a content farm of podcasts and YouTube videos.
I'm thinking about your favorite teacher memory.
I've been thinking a lot recently about the impact teachers have had on my life.
What does this image mean to you?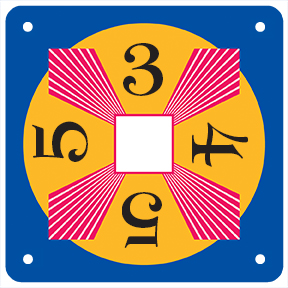 These cards defined much of my early school experience with mathematics.
I was a "Maths 24 Olympian" in our Cape Town community of neighboring schools.
Massive street cred, it was not.
But it fueled my passion for the subject and learning in general.
The credit for this goes to my Grade 4 teacher, Mrs. Gail Beagley. She shared her passion with us in a way that was contagious. She pushed us out of our comfort zone by entering us to compete at this problem-solving card game.
I am willing to bet you can trace some of your fondest learning memories back to individual teachers.
These days I am fascinated by the concept of Superstar Teachers.
Imagine a marketplace where anyone with specific knowledge and the ability to teach it can offer their expertise alongside other Superstar Teachers for students to build their own learning stacks.
I believe there are four steps to making this a reality.
Click here to read more about it.
See you in two weeks,
Andrew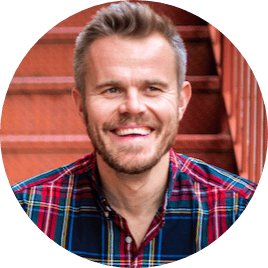 p.s. what is your favorite teacher memory?
---
MOST CLICKS
Two weeks ago, by some margin, the most popular link was my article on TOCs.
---
I'M READING
Opportunities in Education
I finally got around to reading Erik Torenberg's December article outlining what he sees as the opportunities in education. A few observations jumped out at me.
Outlining the problem.
Schools were built for a static industrial age. The education system assumed that the outcomes you wanted to produce were clear and you could harness massive scale to train students, factory style.
Finding nuance in the problem as it relates to the future.
Schools do an excellent job of training for excellence, where there are clearly bounded domains, and it's known exactly what has to be done to be successful. But they're terrible at training for genius — innovation no one can predict.
Suggesting a solution.
Now that we have the technology to enable personalization at scale with community support, the whole education model needs to flip, moving from a "push" to "pull" mentality — from "you tell me the right answer" to "ask the right question and then find the answer."
I couldn't agree more with these insights. The article goes on to list some intriguing ideas for improving the education system we're currently stuck with.
---
I'M WORKING ON
How Did You Learn That? (Podcast)
In ep 16 I chatted to Max Nussenbaum, Program Director of On Deck's Writer Fellowship, about having fun to do ambitious things. This one was a riot. Fun fact: Max's journey starts as a 19-year old contestant on Who Wants to Be a Millionaire.
In ep 17 I chatted to Danny Miranda, host of The Danny Miranda Show. He shares the fascinating story of how he got Gary Vaynerchuck on his show, but my favorite part was talking about The Dip: the feeling of lost momentum that usually appears shortly after starting a new habit. We brainstorm ways to get over The Dip.
The Weekly Teach (YouTube Series)
Three more videos are up!
In our fifth video, I break down motivation into the component parts, intrinsic and extrinsic, and show you how to stoke it in your online course.
In our sixth, I introduce the 3 Ps for TOCs – the three things you should always have in your online course to give it the best shot of being transformational.
In our seventh, a dense one, I unpack prior knowledge. This is the number one thing you need to know about your students before designing your course.
Watch the Prior Knowledge video
---
I'M THINKING ABOUT
What is your favorite teacher memory?
This email newsletter was originally shared with subscribers on March 7th, 2021. To receive the latest newsletters twice a month, sign up below!