Good morning!
Inside this Sunday:
I'm reading about how your early work sucks.
I'm working on launching an online course! Plus two new podcast episodes.
I'm thinking about getting through bad ideas to get to the good ones.
I recently came across this Tweet from Julian Shapiro about the creative process.
He shows how Ed Sheeran and Neil Gaiman use the same approach to creative output.
Imagine your creativity is a backed-up water pipe. The first mile of piping is wastewater. This must be cleared first before fresh water arrives. With only one faucet, there is no shortcut other than to first flush out the wastewater.
It struck me that I had heard this before.
What's really great about this analogy is that it can be applied to relationships too. I learned that from a recent guest on my podcast, David Wessels, coach of the Melbourne Rebels.
Dave was telling me how he invited legendary cricket coach Gary Kirsten to his home to learn what made him successful. In conversation, Dave used advice from his Dad – if you keep quiet and listen for long enough, you get to the really good stuff that people have to share.
Keep quiet and listen.
Let their faucet run until the fresh.
Watch the 15-min highlights of my conversation with Dave.
Till next time,
Andrew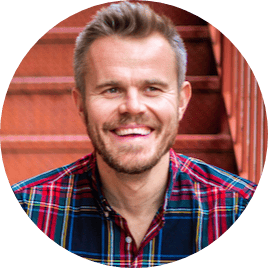 ---
MOST CLICKS
Pretty stoked that the most clicked link two weeks ago was my article on Beginner's Mind. I added a workbook to the article for all you online course creators, so check it out if you want to grab a copy.
---
I'M READING
Bird by Bird
"The first draft is the child's draft, where you let it all pour out and then let it romp all over the place, knowing that no one is going to see it and that you can shape it later. You just let this childlike part of you channel whatever voices and visions come through and onto the page."
So much more about writing and life in this amazing book by Anne Lamott.
Early Work
Paul Graham shares some great advice on how to overcome one of the biggest things holding us back from great work: the fear of making something lame.
Be slightly overconfident to armor yourself against yours and others' skepticism
Surround yourself with the right people
Focus less on where you are and more on the rate of change
Think of risky projects as a way to learn
Study the histories of people who've done great work (hint: their first steps seem pretty feeble)
---
I'M WORKING ON
Transformational Online Courses
Last Sunday I announced on Twitter that I will be launching an online course in 2021.
My goal is to help more people teach on the internet.
I was blown away by the interest in this!
44 people signed up for updates in the first 24 hours of posting on Twitter. I've received numerous offers of help.
This is going to be big.
This is going to be fun!
New Podcast Episodes
In episode 3, you can listen to how Robbie Crabtree learned to persuade juries in 102 cases as a trial attorney and how he's now helping others speak performatively.
In episode 4, you can listen to how David Wessels learned to combine humility, authenticity and being an ultimate student of the game in his career as a professional rugby coach.
You can listen to both episodes on your favorite podcast player; the two most popular are linked below.
Listen on Apple Podcasts | Listen on Spotify
---
I'M THINKING ABOUT
"You can't have good ideas unless you're willing to generate a lot of bad ones." – Seth Godin
Where can you apply this in your life?
This email newsletter was originally shared with subscribers on November 29th, 2020. To receive the latest newsletters twice a month, sign up below!