Good morning!
Inside this Sunday:
I'm reading about reflections on ODCC from the fellows who were in the room where it happened.
I'm working on conversations with course creators.
I'm thinking about showing up.
ODCC is a wrap!
If you want to know how it went, check out the replies to this Twitter thread to hear directly from those that were in it.
Last weekend was the first one in 2 months that I didn't spend at least 8 hours preparing my presentations for the week ahead.
I spent it entirely with family, what a pleasure.
This reminds me of an exercise we ran with our team last week. We used Zoom breakouts with 3 questions designed to let teammates get to know each other better.
One of the questions asked everyone to describe their perfect day.
One thing struck me about every single response: simplicity.
To a person, we all described days that involved freedom of time and spending that time with family and friends.
Sometimes it's hard to keep things simple.
Most times that's exactly what you need to be happy.
Have a wonderful rest of the weekend.
Andrew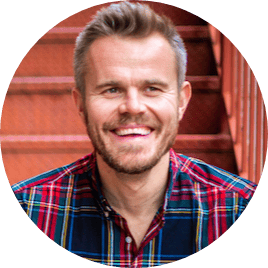 ---
MOST CLICKS
The most popular link two weeks ago was the last one – my YouTube video on how to build an audience on Twitter.
---
I'M READING
Getting the Most Out of Online Courses
This honest review of ODCC from Art Lapinsch reads like a guide on how to get the most out of a cohort-based course. I highly recommend checking it out for tips on building in public, creating meaningful connections, and accelerating your learning
6 Lessons from Publishing Every Day
If you're a long-time reader you'll know I write often about the benefits of building in public. Greg Loughnane shares 6 lessons from his own experiment publishing a video a day for the whole of May.
10 Lessons from Learning Online
Steven Wilkinson describes his ODCC experience as feeling like "an anaconda having just swallowed a pig" 😂
In this refreshing review of the program, he distills his reflections into 10 lessons for current and aspiring course creators. As I've always said, almost everyone has an online course in them. Steven concludes this piece in agreement.
---
I'M WORKING ON
How Did You Learn That?
In ep 30 I recorded a special live interview with August Bradley, the creator of the Life Operating System in Notion known as PPV. I use this system to manage my life and it has been life-changing. Listen in to hear about how August created it and how he launched an online course around it.
In ep 31 I chatted with friend Paul Millerd. If you're stuck in a job you're unhappy with, or you're curious about the solo path for founders and creators, Paul is an excellent case study in how to think about exploring that part.
---
I'M THINKING ABOUT
"How you show up determines how you learn." – Steven Wilkinson
This email newsletter was originally shared with subscribers on June 13th, 2021. To receive the latest newsletters twice a month, sign up below!