Good morning my friend!
Inside this Sunday:
I'm reading about mental representations.
I'm working on audience building and geeking out with the author of one of my favorite books this year.
I'm thinking about New York City.
We moved into our new home this past week and it's been everything we hoped it would be.
My alarm in the morning is the iPhone sound of birds singing, and the first morning we woke up here we were confused why it wasn't shutting off. It's tranquil and verdant. The soulful effect is amplified by having more space, especially outdoor space. Coming from a one-bedroom apartment with a one-year-old maniac on two legs, the extra physical space has had a noticeable effect on my psyche.
Anyway, we're still getting settled, so this will be a quick one this week. ODCC is rocking and rolling along, with leaders emerging in the community one of my favorite things to witness. I will always be incredibly grateful for the caliber of this first cohort.
Till next time,
Andrew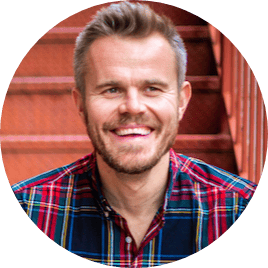 ---
MOST CLICKS
For the 2nd issue in a row, it was Norman Tran's excellent Miro board summary of the Getting Together framework for building community. Killing it Norman!
---
I'M READING
Maximizing Our Locus of Control
This wasn't technically reading, at least not to begin with. But I was reviewing my notes from the excellent podcast conversation between Shane Parrish and Josh Kaufman, author of two books linked below, and wanted to share some with you.
Why you pay your plumber $100's to fix your drain in 15 minutes
This is actually reasonable thanks to the mental models they've built up over years of practice.
Mental models are useful because of this wonderful capability that we have in our minds: mental simulation.
When you go to a skilled car mechanic, the mechanic has a mental representation of what a car is, how it works. What are the pieces? How do they fit together?
If you're hearing something weird in the engine, that mental representation gives them a way to hone in on exactly what's going on, in a fraction of the time you'd take to figure it out.
In the same way, a skilled business person has a set of mental representations about what a business is, how it works, how the pieces fit together, and when you have an accurate working mental representation, you can use your mind to simulate what's going on. What you should be seeing, what you're not seeing.
If you change something in your marketing or your sales process, you have a mental representation of how that's going to affect the rest of the business.
Check out my video review of Peak to learn how to develop your own mental representations.
And grab a copy of Josh's best two books below.
📚 The First 20 Hours: How to Learn Anything . . . Fast!.
---
I'M WORKING ON
How Did You Learn That? (Podcast)
In ep 24 I geeked out with the creator of College Info Geek, Thomas Frank. This conversation had me furiously taking notes on content creation, providing value, and building an audience. There are tons of tips here that you can apply at home.
In ep 25 I sat down with five-time author, Bo Burlingham. Bo is best known for his book Small Giants. This was a fascinating conversation with someone who had a first-row seat to the birth of the new economy in the United States.
The Weekly Teach (YouTube Series)
Had a bit of fun with the latest video in the YouTube series. So did my production team, at my expense sometimes 😂
How to improve your course using a Beginner's Mind
---
I'M THINKING ABOUT
"New York. Titan of cities, colossal synthesis of urban hope and urban despair."
– Robert Caro, from the book I just started, The Power Broker.
Phwoar that's beautiful phrasing. It was definitely bittersweet leaving NYC, although I suspect you never really leave her and we'll be back often.
This email newsletter was originally shared with subscribers on May 2nd, 2021. To receive the latest newsletters twice a month, sign up below!