Good morning!
Inside this Sunday:
I'm reading about the Fifth Discipline.
I'm working on publishing an essay every day.
I'm thinking about how our system of management is destroying us.
San Diego was a blast. It's been so long since I traveled, and even longer since I attended a conference.
There is nothing quite like the energy of in-person interactions. Thanks to the serendipity of happy hallway collisions I connected with some incredible people interested in the same things I am.
It's safe to say that cohort-based learning is just getting started. The interest in the format is strong among investors I spoke to and even corporate audiences are starting to get curious.
I'm more bullish than ever about the Learning Flywheel we're creating for clients at Curious Lion. I'll be improving the model over the next few weeks by integrating ideas from the fabulous Peter Senge book, The Fifth Discipline. I just purchased learningflywheels.com so stay tuned for more on that 🤫.
Getting to moderate a panel sitting next to Esther Wojcicki was pretty cool too.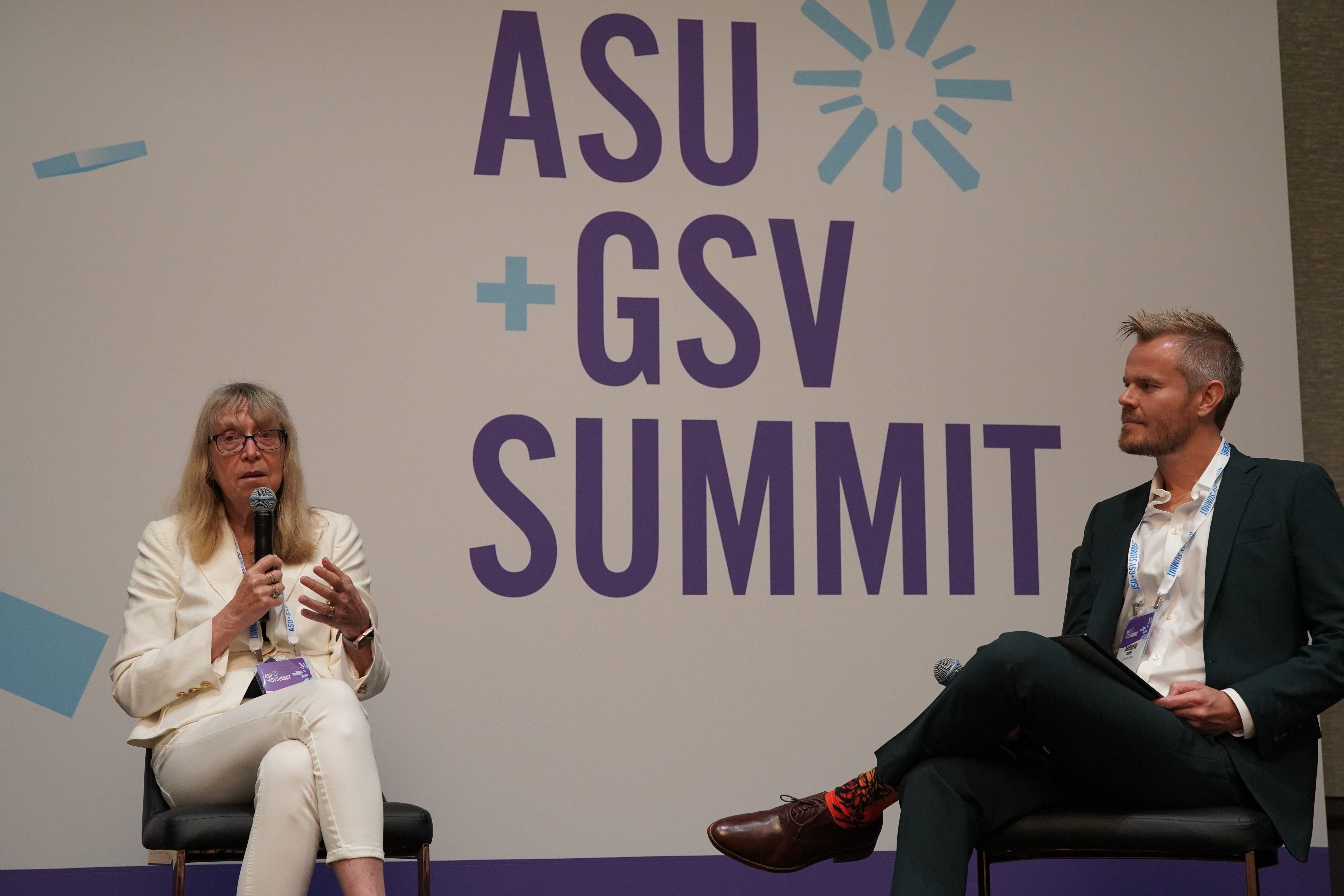 See you in two weeks,
Andrew
---
MOST CLICKS
For the second newsletter in a row, the most popular link was my first ever viral tweet. 216,000 impressions now.
---
I'M READING
The Fifth Discipline
This book is more than meets the eye. Come for the treatise on management and stay for the philosophical musings that hint at a spirituality that underlies everything.
The problem that author Peter Senge sets out to solve is well framed by the Deming quote at the bottom of this letter.
The solution starts with the premise that the fundamental learning units in an organization are working teams.
The core ideas for the way forward:
Group discussion – just getting people to talk to one another can create a competitive advantage for years to come.
Personal mastery – the changes required ahead are not only in our organizations but in ourselves as well.
Lifelong learning – in building learning organizations there is no ultimate destination or end state, only a lifelong journey.
Senge teases out the future:
"the prevailing system of management is, at its core, dedicated to mediocrity. It forces people to work harder and harder to compensate for failing to tap the spirit and collective intelligence that characterizes working together at their best."
I'll be sharing more on this incredible piece of work as I process my notes.
---
I'M WORKING ON
30-Day Writing Challenge
I'm 9 days into the Ship 30 for 30 writing challenge. I'm digging the format of the atomic essay – it forces me to condense what I want to say into 250-300 words, which requires a surgeon-like approach to clarity. The community element and the fact that it's all in public on Twitter elevate the experience even higher. I highly recommend this for anyone who wants to write more online
How Did You Learn That?
In ep 40, I played with Azhelle Wade, a serial entrepreneur in the world of toys. If you've ever wondered what it's like to take an idea and turn it into a product, this one is for you.
In ep 41, I traced the creator's journey with Luba Yudasina, an entrepreneur and YouTuber with over 100,000 subscribers. We explore the emotional and mindset aspects of building a business and forging your own creative path.
---
I'M THINKING ABOUT
"Our prevailing system of management has destroyed our people. People are born with intrinsic motivation, self-respect, dignity, curiosity to learn, joy in learning. The forces of destruction begin with toddlers-a prize for the best Halloween costume, grades in school, gold stars-and on up through the university. On the job, people, teams, and divisions are ranked, reward for the top, punishment for the bottom. Management by Objectives, quotas, incentive pay, business plans… cause further loss, unknown and unknowable."
– W Edwards Deming
This email newsletter was originally shared with subscribers on August 22nd, 2021. To receive the latest newsletters twice a month, sign up below!