Good morning my friend!
Inside this Sunday:
I'm reading about it's never too late to start, and what is On Deck?
I'm working on my YouTube channel, podcast episodes, and ODCC.
I'm thinking about what you can teach others.
If you want to go fast, go alone.
If you want to go far, go together.
The origins of this African proverb are shrouded in mystery, but the sentiment is a universal truth.
For the past 5 years, I've been going fast, on my own. In 2020 I started building a team around me at Curious Lion. We're at six now. Maria, Jamie, Agathe, Stretton, Lu-ise. We're putting in place systems that allow us to leverage each other's strengths to take on more projects and work more efficiently. Already I can see how much further that's going to take us in 2021 and beyond.
For the past 3 weeks, I've been laying the groundwork for going really far with On Deck. It's been amazing to have experts to brainstorm with on things like growing a course, launch mode, student experience, and recruiting talent to build an even bigger team. Leveling up overnight with Gonz, Edgar, Trish, Regina, and Jack (a handful of the people I've worked most closely with) is a superpower.
I struggled with letting go of some of the freedom I have running Curious Lion. You don't completely own your own time when you're collaborating with others.
But you can't go nearly as far.
I'm glad I started to realize this.
To going far in whatever you're most passionate about.
See you in two weeks,
Andrew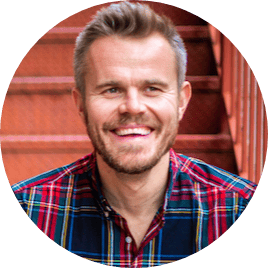 ---
MOST CLICKS
No surprise here – the On Deck homepage was the most popular link two weeks ago!
---
I'M READING
What is On Deck?
Since I announced teaming up with On Deck to release my online course, a lot of people have asked me this question. This article, written by an On Deck Writer Fellow, is one of the best analyses from an outsider's perspective on their potential to disrupt business school.
Any would-be disruptor of business school would need to nail all three of its Jobs to be Done: (1) the network, (2) the career opportunities, and (3) the credential. This challenger would have to do so for a fraction of the cost and with a sustainable business model.
This is what On Deck wants to, and can, do. And as they add programs to the ecosystem, a beautiful flywheel develops with, as CEO David Booth says, "each new fellowship bootstrapping the supply to another fellowship's demand".
You Are Not Late
It can be tempting to think that everything that can be invented has been invented.
Founder of Wired, Kevin Kelly, is back with another masterpiece that peers into the future and shows you that it's never too late to start.
"Because here is the other thing the greybeards in 2044 will tell you: Can you imagine how awesome it would have been to be an entrepreneur in 2014? It was a wide-open frontier! You could pick almost any category X and add some AI to it, put it on the cloud. Few devices had more than one or two sensors in them, unlike the hundreds now. Expectations and barriers were low. It was easy to be the first. And then they would sigh, "Oh, if only we realized how possible everything was back then!"
Be inspired by the full article
---
I'M WORKING ON
My YouTube Channel
We've been building a team to help with video production. I'm excited to have a writer, producer and editor helping me reach my goal of 52 videos on my channel by the end of the year. Our first one is in the can!
It's a 10-min summary of a seminal book that gave me the idea for my podcast – Peak.
I wrote about it in a previous issue, and now we've put together this video complete with B-roll!
Watch the video – if you enjoy please subscribe!
How Did You Learn That? (Podcast)
Listen on Apple Podcasts | Listen on Spotify
In ep 9 I sat down with Alex and Books, whose meteoric rise on Twitter, Instagram and the web in 2020 has centered around his passion for books. He is also releasing an online course, The Art of Reading, about how to get more books in your life, and life from your books.
In ep 10 I went deep into the HOW of language learning with Ramses Oudt, a Dutch master of learning how to learn. His language of choice was Spanish and we explore the deliberate practice routines he used to go from novice to fluent in two years.
How to learn a language in episode 10
In ep 11 I got to learn from Kibwe Johnson, a 2-time Team USA Olympian in the hammer throw. If you've ever wondered what it takes to train and peak as an Olympic athlete, Kibwe does not disappoint in shedding light, thanks to his own achievements and a deep understanding of psychology.
The power of presence in episode 11
Listen on Apple Podcasts | Listen on Spotify
Transformational Online Courses
We announced publicly my involvement with On Deck last week on Twitter and LinkedIn.
The response was incredible! I had so many people message me wanting to sign up (applications open Feb 2nd).
If you'd like to be notified as soon as applications open, fill out this quick form.
For more context on what my vision is, check out these two tweets.
>> A community for course creators doesn't exist
>> The 4 parts of my vision for the program
And my manifesto answering the question, what is a Transformational Online Course?
Please share to help spread the word!
I'M THINKING ABOUT
What are you passionate about and good at that you could teach others?
This email newsletter was originally shared with subscribers on January 24th, 2021. To receive the latest newsletters twice a month, sign up below!