Happy New Year!
Inside this Sunday:
I'm reading about the bullet journal method.
I'm working on a content machine.
I'm thinking about walking work calls.
But before we dive into that, I want to tell you a story.
On December 13 I received a Twitter DM from Erik Torenberg.
He had heard that I was writing about online courses. With Leo strapped to my chest walking along the LIC waterfront, we jumped on a call on a brisk Saturday morning.
We talked for over an hour.
He told me he is on a mission to grow the footprint of his company, On Deck, by building the ecosystem to bring together entrepreneurs, founders and creators through education and community.
I told him I wanted to create more online teachers and bridge the gap between traditional training & education and independent online courses.
It felt like a perfect fit.
Over the course of the next two weeks, I had calls with various members of the founding team and more.
Everyone was smart, ambitious, kind, and gracious.
We worked out terms and agreed on what I am thrilled to announce to you now…
I'm joining forces with On Deck to bring my idea for Transformational Courses to life!
This is a dream come true for me. Working under this rocket ship of a company is going to accelerate my vision.
My goal in 2 years is now achievable in 4 months.
I am extremely grateful to Erik, David Booth, Julian Weisser, and the rest of the On Deck team for seeing something they could get behind.
I cannot wait to get started!
Stay tuned for more updates on the program I'll be launching.
We'll be going public in about 2 weeks and I would love your support in helping us spread the word when the time comes!
Till next time my friend,
Andrew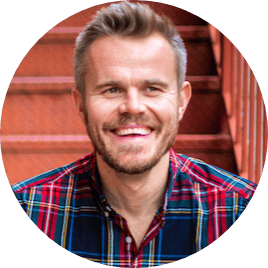 ---
MOST CLICKS
The most popular link last time was Alex & Books' build-in-public Twitter thread for his online course, the Art of Reading.
---
I'M READING
The Bullet Journal Method
I crushed this book in one day. I have implemented parts of this method in my new Notion daily routine (more on that below), but found the book to be a good reflection on productivity – always useful as we start a new year.
My favorite takeaways:
The more decisions you have to make, the harder it becomes to make them well – this is called decision fatigue.
You're not consciously aware of being tired by decision fatigue but you're low on mental energy.
Left unchecked, decision fatigue can lead to decision avoidance.
Productivity is in large part a matter of consistency.
Once you get out of your head that you have to work at breakneck speed, you can focus on the process.
I am ruthlessly eliminating decisions from my day (prioritizing the night before) and focusing on doing fewer things with much higher quality.
---
I'M WORKING ON
My Content Machine
Some of you may have noticed I skipped a week. I'm not proud of that fact as I believe consistency is the key to getting better at anything.
In that spirit, I have set myself some ambitious content goals this year:
26 newsletters
52 podcasts
52 YouTube videos
12 long-form essays
Keep me accountable if you see me slacking on this!
This Newsletter
This is the 45th issue I've shipped since I first started back in 2019. It started off monthly, and for a brief period went out every week, before settling on the current "every 2nd Sunday" cadence.
I cannot recommend highly enough writing and, crucially, shipping your content regularly.
This is how I got on Erik's radar.
Reading my content was enough due diligence for him to get on a call with me that Saturday morning in mid-Dec.
The rest is history, to be made.
The Podcast
We released two episodes you're going to love.
In #7 I sat down with Alex van den Heever, a master wildlife tracker from South Africa. I had goosebumps listening to his stories about tracking wild animals around the world. We also discussed a simple, but effective approach to race relations, which Alex learned from his relationship with his long time mentor and friend, Renias Mhlongo.
In #8, I chatted to the freewheeling Marie Poulin, a superuser and highly sought-after guru on Notion, a tool to rule all tools. I was so inspired listening to Marie that I spent the last two weeks learning and implementing Notion daily in my life.
Listen on Apple Podcasts | Listen on Spotify
---
I'M THINKING ABOUT
"How vain it is to sit down to write when you have not stood up to live! Methinks that the moment my legs begin to move, my thoughts begin to flow."
– Henry David Thoreau
This email newsletter was originally shared with subscribers on January 10th, 2021. To receive the latest newsletters twice a month, sign up below!