Inside this Sunday:
I'm reading about the cornerstone role of relationships at work.
I'm working on a new coaching program for entrepreneurs and a new podcast.
I'm thinking about wise words from Confucius.
By the time you read this my family and I will be in South Africa.
It's been more than two years since we've been there. We've had our son, Leo, during that time so this is the first time he'll meet his SA grandparents.
I hope this is a sign of things returning to normal, and that if you've been away from loved ones for a long time, you get that chance sometime this year.
I've got a lot for you down below, so I'll make this intro brief this week.
A couple of quick updates:
I published a massive summary of a book that changed my life.
We're trying to interview the author of the book, Peter Senge. If you have a connection, please let me know!
Lastly, do you know anyone who is in charge of talent or runs a high-growth company?
If so, please forward this email to them and tell them to check out The Learning Culture Experience (more below). You and they won't regret it.
See you in two weeks ✌️
---
A lot of you resonated with the idea of what is enough last week.
I'm also going to use this section to sneak in a LinkedIn post that got a lot of interest last week.
Who are the future leaders of learning at work?
Find out here and add a comment to join the conversation.
---
Human Work Is Human Relationships
I wrapped up an interview for my new podcast (more below) with a guest I wrote about two weeks ago – Christopher Lind. He's the Chief Learning Officer at a company called ChenMed. When I asked him what the most important skill he wants for his teams, he answered: relationships.
That's the theme of a beautiful conversation with David Whyte on the On Being podcast. You can listen and read the full transcript here.
Whyte is a poet but also works with large corporate clients. He describes how he came to that strange mix of work when he was approached by an American executive at a conference who said to him, "The language we have in that world is not large enough for the territory that we've already entered. In your work, I've just heard the language that's large enough for it."
As Whyte said:
"Of course, he was talking about the territory of human relationship that the workplace was entering and the movability that organizations had to have. The only place that came from was from the individuals who actually worked within the structures. So it was the breaking apart of many of those structures. I don't think we quite realize how over-structured our organizations were just 25 years ago or 30 years ago. There are still plenty of dinosaur ones left for us to still go and live in if we want them."
We all know companies like that. You can tell immediately in your interactions with the people who work for them: formal, rigid, stiff.
The trouble is, it's such a complex area, this business of human relationships.
"All of our difficulties have now become more subtle and more invisible between us."
But Whyte does hint at how he approaches this problem and transforms companies in the process.
He encourages leaders to:
Be visible.
Be vulnerable.
Ask beautiful questions.
We all know what it feels like to be working with someone not embracing the first step:
"We've all worked in organizations where someone is sitting there at a crossroads or nexus in the organization. They're there, but they're not there. And because of that, they're blocking everything that's trying to come through their particular portal."
So being visible means showing up, which leads to being vulnerable.
You can't consistently show up without some measure of vulnerability.
The challenge, of course, is that being vulnerable is seen as a weakness.
Whyte refutes that: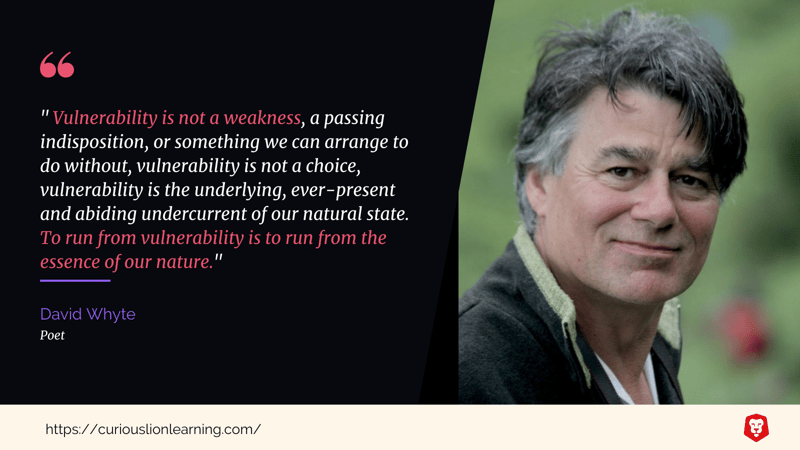 Finally, the curiosity of asking beautiful questions is what breaks the inertia and pushes the individual, and the company, forward:
"A beautiful question starts to shape your identity as much by asking it as it does by having it answered. You don't have to do anything about it. You just have to keep asking, and before you know it, you will find yourself actually shaping a different life, meeting different people, finding conversations that are leading you in those directions that you wouldn't even have seen before."
👉Read and listen to the full interview
How much focus is given to relationships at your place of work? 
---
We had a kick-off call with all Founding Council members and the buzz was insane. So much energy in this group! Cannot wait to bring it to the first cohort.
Reminder, we're doing a live webinar on Feb 17 – you can register here to learn more about the program.
Please share this with anyone you know responsible for learning in teams.
Knowledge Entrepreneur Accelerator
Some of you may not know this, but we have a consumer business at Curious Lion.
Every week I meet with a group of Knowledge Entrepreneurs to guide them through launching and scaling online courses.
I recently hired two new consultants to support us in:
Growth – Pranav Mutatkar is helping me pinpoint the value we provide and find others we can help.
Curriculum – Scott Meyer is helping me build out a comprehensive curriculum to add structure to the weekly masterminds.
We've got big things planned in 2022.
If you want to follow along, I also write a weekly email for entrepreneurs 👉 click here to subscribe to this email.
This week we kicked off recording for a new podcast launching under the Curious Lion umbrella – The Learning Culture Podcast.
👉 Click here to read our vision.
The show will go live at the end of Feb, and here are some of the big questions we'll be discussing:
What does Learning Culture mean to you?
What is the number one skill priority for your teams?
How do you get leadership buy-in?
How do you stop putting your people in fire-fighting mode?
How do you make learning seem "worthwhile" to people?
What are you reading/learning right now?
If you, or anyone you know, are a good fit to discuss these topics, let me know!
---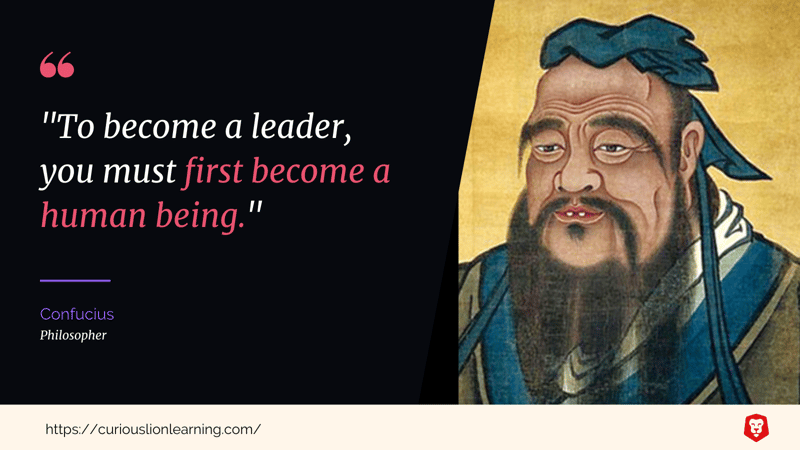 This email newsletter was originally shared with subscribers on February 13th, 2022. To receive the latest newsletters twice a month, sign up below!