Good morning!
Inside this Sunday:
I'm reading about the future of online education and hierarchies vs. networks.
I'm working on launching a podcast! And a new essay about My Octopus Teacher.
I'm thinking about the genius of believing in your own thoughts.
I have to admit, I cried a little watching the Netflix documentary, My Octopus Teacher. Have you seen it? My friend Gina recommended it to me first, and I've since recommended it to everyone I talk to, including my team at Curious Lion.
The filmmaker Craig Foster's story inspired me. I make a living helping people create online courses, and as I watched the film, I couldn't help thinking, how did Craig learn that?
So I first wrote an essay on how he mastered the craft, which I talk about a bit more below.
Then I decided to start a podcast. I recorded my first episode on Friday.
I know, who needs another podcast?
Well, I do.
I need this one.
I believe we all need more experts sharing their knowledge. The explosion of online courses is evidence of this. The demand is there.
But not every expert is an expert teacher. Online courses have high barriers to scale.
My goal with this show is to interview people who have intentionally gained mastery over a skill. I want to unpack how they learned it.
As I explain more below I want to help democratize online learning by making it easier for people to create courses.
More courses mean more consumers can access the world's best knowledge.
The show is called, How Did You Learn That?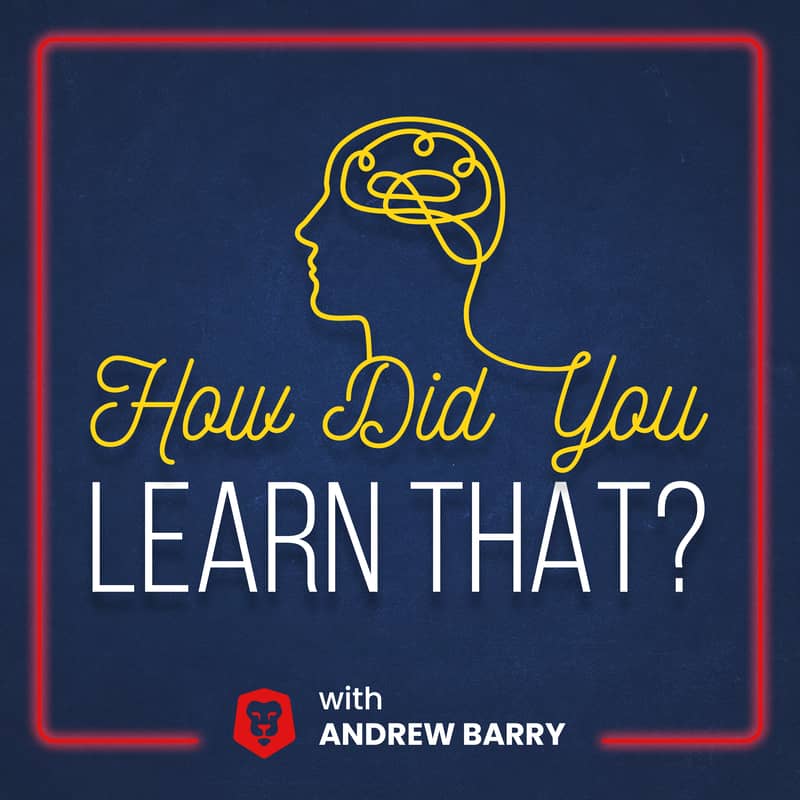 Perhaps one day I'll get to interview Craig Foster about his experience as an underwater animal tracker.
Until then, if you, or anyone you know, has expertise in a skill that could help others, hit reply and let me know.
I'd love to have you as a guest.
Stay safe, and see you in two weeks.
Andrew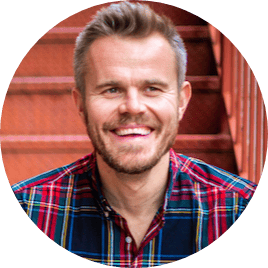 ---
MOST CLICKS
The most popular link last edition was my essay on How to Host a Dinner Party and Save Society. Thanks you guys, you're welcome over for dinner anytime.
---
I'M READING
Education Will Never Return to the Classroom
This provocative article sets out the case that any education and training that can be done online will always be done online, from this point forward.
I'm waiting to see. One of the things I'm most interested in is if the power of Destination and Journey Groups can be recreated in real classrooms as easily as they are online.
Read the full article – 6-min read
Hierarchies vs. Networks
Transaction costs. The costs of doing business. This article looks at why companies developed. Why don't we just have markets where people with developed skills can exchange their expertise for cash?
My lingering question is, how do you reduce the transaction costs of operating autonomously?
Read the full article – 5-min read
---
I'M WORKING ON
The Octopus Whisperer
I was so moved and inspired by My Octopus Teacher that I rewatched the film dozens of times. I took notes. I created a framework for understanding his learning process. I started thinking like an octopus.
This article is my look at how Craig mastered the art of tracking animals underwater.
Craig's story is a basic blueprint for getting better in any pursuit. I hope you enjoy it and use his lessons to master your own craft.
Read the full article – 9-min read
The Podcast – How Did You Learn That?
For a segment of the show, I'm going to be using our Discovery approach at Curious Lion to extract a lesson for the audience. Think of it as a mini-course.
For some experts, it will be the first time they share their expertise in an actionable way. Their first lesson. It's both a starting point for a full course and a standalone nugget of value for people who may never be able to afford a full course.
I want to help democratize and scale online courses.
More creators and more consumers.
Stay tuned for how to subscribe on Apple, Spotify, Google Play or wherever you get your audio goodness.
---
I'M THINKING ABOUT
"To believe your own thought, to believe that what is true in your private heart is true for all men, that is for genius." – Emerson
What do you believe in your own heart that is true for all men (and women)?
Hit reply and let me know your answer!
This email newsletter was originally shared with subscribers on November 1st, 2020. To receive the latest newsletters twice a month, sign up below!