Hello my friend!
Inside this Sunday:
I'm reading about deliberate practice to reach peak performance.
I'm working on new podcast episodes, a new coaching offer, and the learning flywheel.
I'm thinking about the most important gift we can give our children.
This week I want to highlight for you the unfair advantage of building in public.
"The fastest way to get free marketing for your business is to share your strategy and tell people what you're working on" – David Perell
I have seen this play out for Curious Lion in so many ways recently:
announcing that I'm building an online course in 2021 has attracted nearly 100 email subscribers in 2 weeks
announcing that I offer private coaching for course creators resulted in two clients in the first week
my Twitter DMs are packed with inbound interest in these and other services and partnership opportunities
I want to emphasize this point: I haven't done anything else differently.
Sure, consistent publishing of high-quality content plays a part. But having a content engine is almost a prerequisite these days.
The real needle-mover is sharing what you're building.
You will be blown away by how many people reach out to offer support, guidance, and opportunity.
I know I was.
For a great recent example of this, check out Alex and Books' tweet about building his online course.
Till next time my friend,
Andrew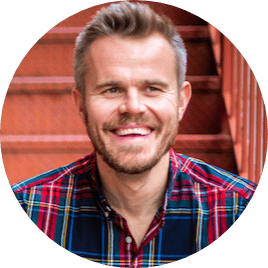 ---
MOST CLICKS
Looks like a good chunk of you almost 800 subscribers were interested in the online course I'm building! For those that didn't last week, click here to get email updates about it.
---
I'M READING
Peak
As soon as I put this book down, I knew what podcast I wanted to produce.
You see, I'd always wanted to do a podcast, but I had no idea what it would be about. Then I read Peak, and I just knew.
Here is my 30,000 ft summary of the book.
Purposeful practice can make you the best novice
There is no such thing as developing a general skill. You always start with something specific.
Purposeful practice means getting out your comfort zone in a focused way, with clear goals and plan for achieving them, a way to monitor them, and a plan to maintain motivation.
But soon you hit a plateau of satisfactory skill level and automated performance.
Mental representations are for mastery
Mental representations are the key to mastery and require deliberate practice.
Mental representations are preexisting patterns of information that are held in long-term memory and that can be used to respond quickly and effectively in certain types of situations.
Mental representations separate novices from experts, allowing them to make faster, more accurate decisions and respond more quickly and effectively in a given situation.
How to build mental representations
First, identify the expert performers
Then figure out what they do that makes them so good
Then come up with training techniques that allow you to do it, too.
Be proactive – challenge your brain or your body in a new way
Mozart started out copying others' work for years before he could create truly original work.
When you're stuck

First, figure out exactly what is holding you back.
What mistakes are you making, and when?
Push yourself well outside of your comfort zone and see what breaks down first.
Then design a practice technique aimed at improving that particular weakness, possibly with the help of a coach.
Pay attention to what happens when you practice.
If you're not improving, try something else.

Be careful which experts you pick. Seek out people who work intimately with other professionals and ask them who they turn to for help.
Everyone needs a coach. Benefits include

they know the best order to learn things
they understand and can demonstrate the proper way to perform skills
they can provide useful feedback
they can devise practice activities to overcome particular weaknesses

Pure mental analysis is not enough. Successful mental representations are tied to actions.

Try to reproduce what the expert performer can do, fail, figure out why we failed, try again, and repeat over and over again

To maintain your motivation you can either strengthen the reasons to keep going or weaken the reasons to quit
---
I'M WORKING ON
New Podcast Episodes
In episode 5, you can listen to how Ravi Raman left his 14-year career at Microsoft to take a year off, and how the insight he gained led him to a career coaching high performing tech leaders. Ravi's emphasis on personal insight and reflection is a refreshing take on high performance in a world of hustle. My favorite part was our discussion near the end about the difference between mentors and coaches.
In episode 6, you can listen to how Chris Sparks applied incredible rigor and systems-thinking to harness the power of feedback loops on his way to becoming one of the 20 best poker players in the world. Chris now shows executives how to adopt the same approach he has developed to learn and improve anything. My favorite part was learning how in poker, it's not your actual hand that matters, it's your opponent's perception of your hand.
You can listen to both episodes on your favorite podcast player or on the two platforms below.
Listen on Apple Podcasts | Listen on Spotify
Coaching
I've started working 1:1 with course creators to guide them in building or improving their online courses. This is an exciting time for independent online courses and I'm amped to be playing a part in a rapidly growing market.
I have space for 1 more client in the next 30 days, so if you're interested you can check it out below.
Learn more about private coaching
The Learning Flywheel
We've been overwhelmed with interest recently about our peer-to-peer learning sprint model based on the Learning Flywheel idea I've written about. We are starting projects with two tech companies you've definitely heard of, and have a few more inbound queries in progress.
If you want to learn more about this for your organization, reply to this email so we can set up a call.
---
I'M THINKING ABOUT
"Learning isn't a way of reaching one's potential but rather a way of developing it. We can create our own potential." – Anders Ericcson.
This email newsletter was originally shared with subscribers on December 13th, 2020. To receive the latest newsletters twice a month, sign up below!