The
Curious Lion Learning Flywheel
The Learning Flywheel is ideal for training needs that are inherently cohort-based.
Think new hire orientation, new manager onboarding, and new product education.
Our team of learning architects partner with your subject matter experts to create a series of learning sprints designed to encourage real-world action, reflection and peer-to-peer sharing, while leveraging a virtual experience that minimizes Zoom fatigue.
The Learning Flywheel is a cohort-based approach to learning.
Learning based on the principles of deliberate practice to incorporate reflection activities to help learners connect with their personal meaning or why for learning.
Cohorts designed to be peer-to-peer, allowing learners to get to know, be vulnerable with and learn from each other.
Activities and assignments that require learners to take real world action to apply new skills, report back on progress to their cohort and seek feedback to improve.
Combining videos for pre-training with a cohort model built to scale with mentors using the Destination, Journey and Accountability group model we've developed.
The Curious Lion Learning Flywheel
8:18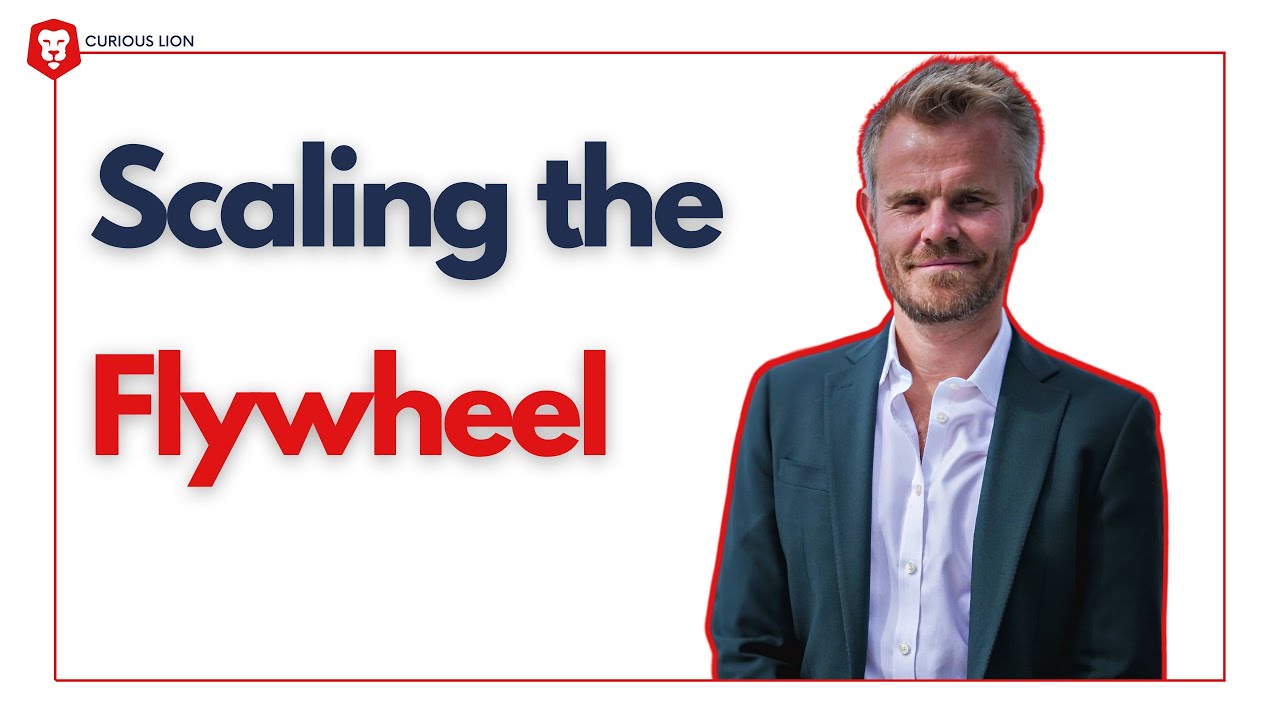 2:39
3:42
What if you could create a culture of continuous learning?
Companies today are realizing the importance of culture.
With work remote and jobs portable, there has been a shift in focus to emphasize talent development and retention as keys to growth.
Now more than ever, it's crucial to nurture culture. This is especially true at manager and leader levels.
When leaders parachute into new organizations, their managerial expertise survives intact but their leadership influence does not.
This is because the competencies and character traits demanded of great leaders are grounded in the specific culture, values and mission of their organization.
Compounding the challenge, as a company grows, its culture changes.
What if there was a way to direct people on what to learn to prepare them for the changes ahead?
What if there was a way to foster the culture you want, organically?
We have two options to get started to suit different needs.
The Starter Package where you can select from a list of topics.
The Fully Custom Option where it's your product, your process, your way.
Select from pre-existing topics.
Get your Flywheel started quicker and more affordably.
You want to design your Flywheel from scratch.
You have time to get it right.
Your way of doing things makes the difference, your training should reflect that.
After working in corporate training for over a decade, Andrew Barry started Curious Lion in the belief that there was a better way to learn at work.
Too often he had seen online training consist of hastily thrown together eLearning versions of slide decks. He knew there was a better way.
At Curious Lion, he's built a team passionate about creating meaningful custom learning experiences using a blended approach of video, print, and facilitation.
We work in 3 phases, each ending with clear deliverables
We interview subject matter experts, review existing material and gather the content we need to understand the full scope of the engagement.
We provide a detailed blueprint for the course, including the learner journey, format, peer learning, and knowledge checks.
We produce the assets required by your specific design, including scripts, videos, animations, slide decks, guides, and workbooks.
How we transformed an internal values video for PagerDuty into an inspirational message championing customer devotion. Getting to the Core of the Problem PagerDuty updated
Read More »
Reimagining training and translating a learning program onto the Teachable platform. The Request Curious Lion is known to be an expert partner in creating transformational
Read More »
Brex's Challenge Faced with the realities of going fully remote due to the pandemic, Brex needed to transform their existing instructor-led training for Customer Experience
Read More »
Trusted by learning leaders at forward-thinking organizations
Curious Lion are people people. They understand what effective and quality learning content looks like and what it takes to build it. I have a very small team, and Curious Lion became an extension of it, helping me execute on some of our learning deliverables with quality and speed. If you are passionate about creating meaningful learning experiences, Curious Lion can help you build the learning culture you need to scale skills for the future.
Andrew and his team went above and beyond to understand our product and made sure to come into every meeting with intelligent questions to enhance the overall training instead of spending our time learning our product.​
Absolutely brilliant. Andrew and his team quickly understood our business needs and designed the perfect video course to show clients how to use our platform in a style consistent with our brand.
We've used Curious Lion as a development partner for several of our high profile courses. They are professional and strategic in their approach. Highly recommend.
There's so much I love about Curious Lion. There is an excellence in their work that goes beyond talent. They care about their clients and it is felt in their communication, in their desire to understand our business, and in the work they produce. It is a pleasure working with them!
The passion that everyone at Curious Lion brings to the project -- they are incredible listeners and collaborators and help to skyrocket your ideas to new heights. Their team is extremely knowledgeable and always there to assist as well.
They do the work necessary to understand our business culture in order to create the best products possible and just as crucially, they understand learning theory and actually amplify our people development with their products. Curious Lion is full of bright, responsible, innovative, and kind humans.
The Curious Lion team exceeded expectations! The fact that they have multiple team members made it feel like everything was under control. And their efficiency on time and flexibility was really valuable. With the unique nature of the project, they handled everything with grace.
The Curious Lion team were very attentive and always asked: 'How can I help?' and I really appreciated that. Curious Lion kept the momentum and excitement going to make sure we had the best learning experience possible.
Curious Lion are just great to work with. We didn't have the bandwidth to build out the content or the design for the training and it was so helpful to have Curious Lion and their team of experts to help us really deliver that for us.
We love working with the Curious Lion team! They are collaborative, fast-paced, agile, and fun teammates. Most importantly, in Curious Lion we've found true online learning experts who've helped us create transformative learning experiences for our customers.